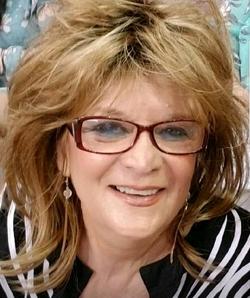 Mrs. Valeria Sepelyak, of Moosic, passed away peacefully at the home of her daughter on June 11, 2018.
Born in Duryea, she was the daughter of the late John (Jack) and Edna Rostkowski Justick. She was a graduate of Holy Rosary School, Duryea High School, and attended Misericordia University.
She was a member of Divine Mercy Parish, Scranton.
Valeria enjoyed gardening, swimming, bike riding, and was an avid reader. Artistic and creative, she was a talented baker and an accomplished seamstress. Prior to her retirement she was employed by Sibio's Restaurant, Dunmore, and she was most recently a merchandiser for Walmart stores.
She was preceded in death by her husband, George Sepelyak, Moosic, and her brother Donald Justick, Duryea.
A loving mother, grandmother, and great-grandmother, she leaves behind three daughters, Deanna and husband, Joseph Dippre, of Tarpon Springs, Florida, Michelle and husband, David Nyzio, of Moosic, and Georgette and husband, John Bershefsky, of Factoryville; grandchildren, Nicolle Nyzio and Dan Shepardson, David Jr. and Linda Nyzio, Megan Bershefsky and fiancé, Mark Nakahara, Matthew and Madison Bershefsky; three great-granddaughters, Aza Grace, Morgan Reese, and Vera Katherine; her sister, Charlotte and husband, Robert Moss, of Hilton Head, South Carolina; and nieces and nephews.

Friends and family are invited to celebrate in a Mass of Christian Burial on Saturday, June 23, 2018 at 10:00 am in Holy Rosary Church, 127 Stephenson Street, Duryea. Internment will be in St. John's Cemetery, Duryea. Arrangements are by the Bernard J. Piontek Funeral Home Inc., 204 Main Street, Duryea. To leave online condolences for Valeria's family, please visit the funeral home website, www.piontekfuneralhome.com.
PLEASE NOTE: YOUR ONLINE CONDOLENCE WILL NOT APPEAR UNDER THE GUESTBOOK ENTRIES UNTIL IT IS APPROVED BY THE FUNERAL HOME
Guestbook Entries
Dear Michele and family, so very sorry for your loss. The loss of a mother is very difficult. Everyone says time heals all it will always be there. Even though mom is

(9 months ago)
We were so sorry to hear about your Mom. Please accept our deepest sympathies. Val was such a sweet woman, she was so accepting, loving and kind. We enjoyed our time with her, esp. loved catching up with her either at the grocery store or while she was working. We will be praying for the family.

Martin & Terri Justick

(9 months ago)
With deepest sympathy

Karen Rostkowski Lacey

(9 months ago)
So sorry for your loss.Keeping all of you in my prayers.

Michael Ogonosky

(9 months ago)
We are thinking of you all and keeping you in our prayers. Much love during this difficult time. Ann and Tim Siebecker

Ann Siebecker

(9 months ago)
So very sorry for your loss. Prayer's for you and your family.

William Snyder

(9 months ago)
Dear Georgette,Deanna and family, I am so sorry for the loss of your mom.You are all in my prayers for comfort and strength at this most difficult time. May your mom rest in peace,reunited with your dad.

Georgene Pisa

(9 months ago)
To my Aunt Val: Dear aunt - your departure was too sudden to me, and my tears still swell over your death when I think of you. I wish you didn't have to leave us, but alas we all must say a good bye to you and move to memories. I have really nice memories of you, and Uncle George, and my cousins your wonderful daughters... all together... at my parents place, and also at yours. LOVE your picture here ~ you always looked beautiful ~ and I will remember you by it. Many thanks to you for your loving/caring help given to my own mother before she passed. She told me of how your friendship was precious to her. Thank you, too, for your care, and correspondance over the years after my fathers own death. May your body rest in sweet peace,... and your soul take on a wonderful new existence, forever in the after life. Love, from your nephew Mark To my dear cousins, and your families, and to my Aunt Charlotte: As you know, I have been saddened with the news of my dear aunt's passing. I adored her, and wish I could have spent more time with her. She treated my sister and I very nicely over the years, and we loved her as our 'Aunt Val'. I find myself sooooo wishing she, Uncle George, and my father (Donald) and mother (Marlene), could all somehow still be around, together, to watch the development of the kids in the family, to marvel at them, and also to have further fun times and fine conversation together. So quickly our own adult lives race past... we at least have the memories we do, thank God. Treasure them. Good family times are priceless, for sure. They help me sustain my own existence, as you maybe can imagine. And so I wish the best feelings of comfort and love that you can have at this time, given your/our family loss -- Valeria Justick Sepelyak will be very much missed. I will be there with you in spirit, as you say a final prayer and lay my aunt to rest. Finally, I pass on condolences from my own daughters, Marissa and Haley, and, I offer my support here during this difficult time... if there's anything I can do or help with just let me know. Mark S. Justick

Mark Justick (nephew)

(9 months ago)
Dear Aunt Charlotte, Deanna, Michelle, Georgette and families, Please accept our deepest sympathies on Aunt Val's passing. Such a beautiful soul to leave us so soon! We are all at a loss for words. She was so well loved and respected by our family and will always be remembered in our hearts. Please reach out to us when you need any help at all. Love, Sharon, Rob and Alyssa

Sharon Rob and Alyssa Sich

(9 months ago)
Sign the Guestbook