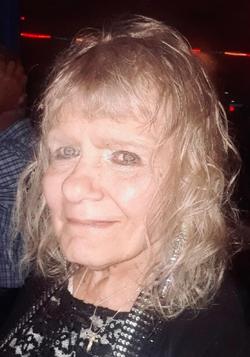 Mrs. Theresa B. Maleta, 73, of Yatesville, passed away Sunday, May 3, 2020, at Geisinger Wyoming Valley Medical Center, Plains Township.
Born in Scranton, she was the daughter of the late Peter and Alice Szulczewski Borkowski and was a graduate of Northeast High School. Prior to her retirement, Theresa was employed in the area garment industry and as a caregiver.
She was a member of St. Joseph Marello Parish, Pittston.
Theresa was a loving, kind, wonderful and compassionate woman who enjoyed spending time with her children and grandchildren.
She was preceded in death by her husband, Michael J. Maleta, who passed away on January 19, 2000, brother, Peter and sister, Patricia.
Surviving are:
Son, Michael Maleta Sr. of Yatesville
Daughter, Sheryl Edwards and her husband, George, of Greenfield Township
Daughter, Shannon Maleta - Hall and her husband, Brian, of Shavertown
Grandson, Michael Maleta Jr.
Grandson, Joshua Maleta
Granddaughter, Jessica Maleta
Grandson, Nicholas Olmstead
Granddaughter, Carly Edwards
Brother, Paul Borkowski of Duryea
Brother, Joseph Borkowski of Duryea
Brother in law, John Maleta of Wilkes-Barre
Sister in law, Judy Borkowski of Titusville, Fl.
Nieces, nephews and cousins
Funeral services and interment will be held at the convenience of the family in St. Rocco's Cemetery, Pittston by the Rev. Joseph Elston. Arrangements are by the Bernard J. Piontek Funeral Home Inc., 204 Main Street, Duryea. To leave an online condolence for Theresa's family, please visit the funeral home website, www.piontekfuneralhome.com.
PLEASE NOTE: YOUR ONLINE CONDOLENCE WILL NOT APPEAR UNDER THE GUESTBOOK ENTRIES UNTIL IT IS APPROVED BY THE FUNERAL HOME
Guestbook Entries
So sorry for your loss. My prayers are with you all.

John A. Guntkowski

(4 months ago)
Sheryl, I am very sorry for the loss of your Mom.

George Astolfi

(4 months ago)
Mike and family so sorry for your loss. She was a great lady, very friendly person.

Phyllis Bonomo

(5 months ago)
To all of you.. we are so sorry for the loss of Teresa we have known the family for a very long time she was such a sweet person carrying some heavy crosses ... keeping her in prayers!!

Judy and Tom Lambert

(5 months ago)
So sorry for your loss. Our thoughts and prayers are with you and your family during this very difficult time.

Bob & Georgette Wormuth

(5 months ago)
My heart and prayers are with you all. Theresa was such a beautiful person and soul. She brought happiness and joy to all who were around her. Heaven just became a better place due to this angel.

Jason Milewski

(5 months ago)
There aren't many people we run across in life who, when their name comes up, no one has ever had anything negative to say about them. That definitely was Theresa. She was one of the kindest, most pleasant people I've ever had the honor of knowing. For many years our families were deeply entwined and seemingly inseparable. Although time and circumstances spread us out, I've never lost that feeling of closeness. She was our second mom. Mike was our second dad, and Michael, Sherry and Shannon were, and still are our brother and sisters. God bless you all.

Rich Milewski

(5 months ago)
I've known Teresa literally all my life, as my mom and her were best friends since High School. In all that time Teresa was one of the nicest people I've ever known. She loved and cared for every one of her kids, and made me truly feel like one of her own. Teresa you will surely be missed by more than just your family. And even though you're gone I still feel like a part of that family.

Kevin Milewski

(5 months ago)
So very sorry for your loss! I'm glad I got to give her a kielbasa for Easter! Even though we never met I loved you because I love your family! God bless! So many prayers and love to your family!

Tara E Kojsza

(5 months ago)
Prayers for you and your family in this difficult time. I am so sorry for your loss.

Beth Spedding

(5 months ago)
Sincerest condolences Michael, Sherry and Shannon. Theresa was such a lovely person. Always soft spoken, kind and sensitive. May her memory be a blessing.

Mary Mushala

(5 months ago)
Sherry , I am so very sorry for the loss of your mom.

Kathy Cosklo

(5 months ago)
This is so hard for me because Theresa and I had so many laughs and good times together. Really funny, goofy times . In 56 years of knowing this lady, never a once was there any madness or bad times. Theresa, you and your family were a blessing to know you.

Charlotte Guntkowski

(5 months ago)
I am so sorry for your loss. I have fond memories of both your mom and dad when I would spend time at your house as a kid. My thoughts are with all of you.

Amber LaTorre

(5 months ago)
My heart goes out to all of you. Your mom was a Great and caring person. She will never be forgotten but always remembered. She is at peace with her loved ones up above.

Kevin Borkowski

(5 months ago)
Sign the Guestbook