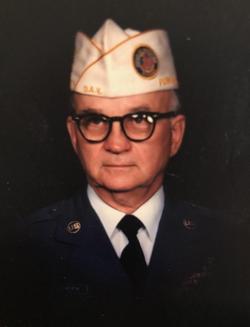 Mr. Stanley Cwiek, a guest at Riverside Healthcare and Rehabilitation Center, Taylor passed away Monday, November 11, 2019, at Moses Taylor Hospital, Scranton.
Born in Dupont, he was the son of the late Stanley and Antoinette Porzucek-Klimek Cwiek and was a graduate of Dupont High School. He served in the United States Air Force during the World War II and Korea. Prior to his retirement, he was employed by Tobyhanna Army Depot.
He was preceded in death by his daughter, Debbie Bullis, who passed away on September 19, 2019 and son in law, Edward Washington.
Surviving are:
Daughter, Patricia Washington, Vacaville, California
Son, Norman Cwiek and his wife, Lois, of Spokane, Washington
Son in law, John Bullis of Hope, Idaho
Granddaughter, Abbey Cwiek-Garrett
Grandson, Evan Cwiek
Granddaughter, Hannah Cwiek
Great granddaughter, Lottie Cwiek
Funeral services and interment were held in Sacred Heart Cemetery, Dupont. There was no viewing. A mass will be offered for Stanley on January 30, 2019, at 7:30 AM in Sacred Heart of Jesus Church, 215 Lackawanna Ave., Dupont.  Arrangements are by the Bernard J. Piontek Funeral Home Inc., 204 Main Street, Duryea. To leave an online condolence, please visit the funeral home website, www.piontekfuneralhome.com.
PLEASE NOTE: YOUR ONLINE CONDOLENCE WILL NOT APPEAR UNDER THE GUESTBOOK ENTRIES UNTIL IT IS APPROVED BY THE FUNERAL HOME
Guestbook Entries
Be the first to add your comment.
Sign the Guestbook