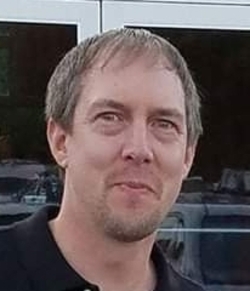 Mr. Robert J. Sepelyak, 44, of Duryea, passed away Friday, December 13, 2019.
Born in Scranton, he was the son of Robert (Bob) Sepelyak of Duryea and the late Nancy Sobeski Sepelyak and was graduate of Pittston Area High School, Class of 1993. In high school, Robert played baseball and then went on to coach for Pittston Area, Wyoming Area, Duryea Little League, Duryea Teener League and Greater Pittston American Legion. Robert was the co owner of Komensky's Market, Duryea and Dallas. Komensky's was his life and he would always take the time to greet each customer that came into the store.
Anyone who knew Robert, knew his love for corvettes, baseball and his Philadelphia Eagles. There is nothing he enjoyed more than his Sunday road trips in his corvette with Steve and Dan. He enjoyed watching NASCAR and the Eagles.
In addition to his mother, he was preceded in death by grandparents, Joseph and Susan (Sally) Sobeski and Michael and Helen Sepelyak and his uncle, Joseph Sobeski.
Surviving are in addition to his father are:
Sister, Shari (Sepelyak) Zbegner of Pittston
Niece and godchild, Jordan Zbegner of Pittston
Aunt and godmother, Karen Sobeski of Duryea
Godfather, James Steer of Duryea
Aunts, uncles and cousins
His dedicated Komensky family
Stepson, Kenny Moss of Red Rock
Stepdaughter, Laura Schweizer and her husband, Paul, of Dallas
Stepgrandchildren, Joscelyn, Lacey and Weston Schweizer 
A Mass of Christian Burial will be held on Friday, January 3, 2020, at 11:00 am in Holy Rosary Church, 127 Stephenson Street, Duryea with the Rev. John Polednak officiating. Viewing will be private at the convenience of the family. Arrangements are by the Bernard J. Piontek Funeral Home Inc., 204 Main Street, Duryea. To leave an online condolence for Robert's family, please visit the funeral home website, www.piontekfuneralhome.com. In lieu of flowers, memorial contributions may be made to the PA Baseball Boaster Club, c/o of the Bernard J. Piontek Funeral Home Inc., 204 Main Street, Duryea, PA 18642.
PLEASE NOTE: YOUR ONLINE CONDOLENCE WILL NOT APPEAR UNDER THE GUESTBOOK ENTRIES UNTIL IT IS APPROVED BY THE FUNERAL HOME
Guestbook Entries
Rob —- Rest In Peace —- Your Mom was a special friend. Condolences to your Dad and Sister and all your Family.

Mike and Lydia Hreben

(6 months ago)
We are deeply saddened by the news of Rob's passing, he was friendly and kind. We have been going to Komensky's for years and would always have a conversation with Rob when we went there. He would stop what he was doing to talk to us. This is shocking news, the world has lost a good man.

Tracy & Tony Wysocki

(6 months ago)
R.I.P.

Jackie Stefanowicz

(6 months ago)
I was so saddened to hear of the passing of Robert. My mother and I would travel from Bloomsburg twice a year to get the BEST kielbasa for our holiday meal. Rob was always kind and had our order ready. Prayers for him and his family. Rest In Peace kind hearted man.

Ann Marie Dalkiewicz

(6 months ago)
You are in my prayers. May you rest in peace. You were always so cheerful and kind when we shopped at your store.

Elaine Malinowski

(6 months ago)
Rest in peace old friend.

Joseph Grochal

(6 months ago)
Our deepest condolences to Barb's whole family may you rest in peace

Gene and Linda Niemiec

(6 months ago)
I stopped into Komensky's just recently for my Christmas Kielbasi only to be told the sad news. I'm so sorry for your loss. My deepest condolences to the family during this time.

Laura Harding

(7 months ago)
So sorry for your loss. Our thoughts and.prayers are with your family.Rest in peace Rob.

Mary Ann Resavy Sapolis and family

(7 months ago)
So sorry for your loss. He was such a nice guy. Sending Rob and his family prayers and condolences.

Randy K

(7 months ago)
Rest In Peace, Rob. You will be missed.

Danielle Kolodzieski & family

(7 months ago)
God bless you Rob, you will be missed dearly.

David Trombly sr

(7 months ago)
Always our friend.

Charlotte Balchune &family,

(7 months ago)
Our Prayers and Sympathy to all the Family. Mr. Rob, as my Grandson Nicholas called him, was a wonderful and special person. He will be greatly missed by all of us. Rest in Peace.

Joe and Liz Zbylicki and Family

(7 months ago)
Such sad news to hear of your passing; you were a great person inside and out and always had a welcoming smile and greeting. You were an asset to the community and will be deeply missed. My heartfelt condolences to your family and the Komensky family. Rest in Peace Rob.

Jaime

(7 months ago)
So extremely sad to hear about your passing. You were one of a kind and a good baseball coach to our son. Prayers to your family and your Komensky family. I will miss your kind face and words when I come to the store. Rest In Peace Rob and sending prayers your way.

Rita Dructor

(7 months ago)
R.I.P. Robert prayers for your family

Mike

(7 months ago)
Eternal rest grant to him, O Lord; and let light perpetual shine upon him. May his soul, and the souls of all the faithful departed, through the mercy of God, rest in peace.

James Cimakasky

(7 months ago)
Rob....you were so loved by so many. May you rest in peace now my friend.

Cheryl Thompson-Borys

(7 months ago)
Our deepest sympathy and condolences to the family. He truly was a very special person and one of a kind. Will deeply. be missed by us and so many other's that he's touched their live's in so many ways. We've been a store parton for many many year's, even after moving from that area, we'd travel with a cooler to get our meat's from only his Duryeau Market. He made you feellike one of he family when you'd go thre. Will deeply miss him. Rest in Peace. Robert and Sally(Berwick Pa)

Robert Cosmark and Sally L Smith

(7 months ago)
Rob will B missed..Rob was a grrreat person & baseball coach.....My prayers & thoughts go out 2 all family members & friends of Rob...Rest in God's Peace...

Rita Skechus

(7 months ago)
Our thoughts and prayers go out to your family jRob your at peace now gone home to the Lord

Robert

(7 months ago)
It was a privilege to have known you and your family. R.I.P. Rob and please say 'hello' to your mother Nancy.

Dru Watson

(7 months ago)
I've been extremely touched by the loss. Robert was so outgoing and so personable to his customers, always greeted.you with a smile and assistance

(7 months ago)
Wishing sympathy, prayers, and comfort to my good friend, Bob, Sr. May your son rest in peace.

Gene Washo, Sr.

(7 months ago)
Rest In Peace Rob! You will be missed !!

Bob and Tina Ryzner

(7 months ago)
We miss you already, please give Bobchee hugs from us. Our lives won't be the same without you here. We love you so much Pop Pop.

Joscelyn, Lacey & Weston

(7 months ago)
Our deepest condolences and prayers to Robert's family and the Komensky's family. May God give you the strength to get through this difficult time. We met at the Kielbasa festival, many laughs and happy memories with you joking with my dear late brother Rusty at our stand ( Plains Meat Market). Rest is peace Robert you were a kind soul and will be missed by many. Denise Kocher

Denise Kocher

(7 months ago)
Thanks for all the great times with Holy Rosary basketball and Duryea baseball. You will be missed.

Jason Kashuba

(7 months ago)
Rob, you'll be missed brother. We haven't hung out in many years but our time together is still fresh in my mind. It was a pleasure playing and competing in sports back in the day and an honor to call you a friend. RIP

Salvatore Argo

(7 months ago)
R I P Robert. We will always remember how you talked with us every time we came into the store. Our Condolences to the family.

Ann and Bernie Smicherko

(7 months ago)
Rest In Peace my friend, you will be deeply missed!

Stan Furdin

(7 months ago)
I couldn't have asked for a better little league player. You always greeted me with a smile in your store.

Earl Thompson Sr.

(7 months ago)
Rest in Peace, Rob. You'll be forever missed.

Rebekah Nazarchuk-Koehler

(7 months ago)
So sorry for your loss when ever I went into the store he would always come out and say hello .He is going to be missed , May he rest in piece now Thoughts and Prayers to the family

Bebe Yuhas

(7 months ago)
Our deepest sympathy to Rob's family.

Sara Santa

(7 months ago)
Our deepest sympathy to the family of Rob. Thoughts and prayers.

Sara Santa

(7 months ago)
We are all so very sorry to hear about Rob. Thoughts and prayers to everyone. May he rest in peace. He will be missed by all of his family, friends and customers..

Wysokinski Family

(7 months ago)
Our sympathies and prayers to your family, friends and your Komensky's family. Your will be deeply missed and loved by all who knew you, Rob . You took the time to talk to everyone who walked into your store and your customers will miss that. Fly Hidh, Rob until you meet everyone again !!

Betsy Zinkavich Craig

(7 months ago)
We are so sad for you loss We will be praying for the family

Pittston heavenly manor owners n residents

(7 months ago)
We're sending our sincerest sympathy from Boonton, NJ. All of our kielbasa comes from Komensky. We drive 100 miles each way. Robert was always so friendly and appreciative. We're very sorry to learn of his passing.

The Selesky family

(7 months ago)
Sending prayers and lots of love. You will be truly missed. Rest in peace my friend.

Marie Bidwell

(7 months ago)
I'll never forget you, you were like a brother. I truly hope you found peace Rob. Our hearts break down here. I hope when your mom met you at the gate she hugged you then grounded you.. You truly have no idea how muched you impacted people as a person. Please rest easy

Jim Zongilla

(7 months ago)
To a great guy, and an even greater coach....I look back at my legion baseball days and remember my teammates and my coaches, especially you coach Sepelyak ....you were full of baseball knowledge but were an even greater friend....rest in peace sir, you will be sadly missed

Michael Gerney .....greater pittston legion 97-2000

(7 months ago)
You were such a great childhood friend to myself and my sister. You were such a wonderful person. Words cannot Express the grief our family feels. You will be sadly missed.

Suzanne kasteleba Halko

(7 months ago)
Our deepest condolences to Bobby's family. May he rest in peace. We will miss his smiling face across the counter at Komensky's.

Ray, Michelle & Kayla Kovaleski

(7 months ago)
I am so very sorry for your loss. What a kind and wonderful man.

Bridget Hogan Snopkowski

(7 months ago)
Very sad you will be missed by the whole community! Every time you went into to the store Rob always made it a point to say hello and ask you how you were doing. RIP Rob

Trina Moss

(7 months ago)
May you find comfort and strength through God to ease the pain of this great loss. We enjoyed the lengthy conversations with Rob in the store and looked forward to seeing him. Our prayers are with you and his memory will forever live in our hearts.

Mark and Marcia (Tomaszewski) Roney

(7 months ago)
Rob was one of the kindest people in town. He always took the time to say hello, ask how the family was and would always go out of his way to find the best cut of meat. Additionally, he gave to every community event with out question. He truly had a heart of gold! We are extremely saddened by this loss, as it is great, Rob was a wonderful person. From our family to his, please accept our condolences.

Jillian & Brian Matyjevich

(7 months ago)
May you Rest in Peace. Amen

Son's of the American Legion Squadron 585

(7 months ago)
Rest in Peace

George Guitson

(7 months ago)
May you Rest in Peace Rob.

Peter Guitson

(7 months ago)
My sincerest condolences. Rob was a kind soul with a warm heart and soft smile. Rest easy friend.

Frank Barbrie

(7 months ago)
My heart is at a loss in thinking about the passing of Robert. Everytime I was in the store we always shared memories of his childhood. RIP my friend and may you find peace !!

Michael K

(7 months ago)
Rip Rob, you will be greatly missed and one of the nicest guys anyone could ever meet.

Michelle Nowakowski

(7 months ago)
So sorry, prayers to the family and friends. Rest In Peace Rob.

Ron and Carla Moran

(7 months ago)
Rob will be missed greatly by our family. He always asked about the family, made sure we had what we needed and went out of his way for us. His spirit was with us at each family gathering. To say we will miss him is an understatement. Fly high Rob. May peace be with your soul. God bless his dad, sister, niece, extended family & Komenskys In Duryea.

Patricia and Rob Joyce & Ann Engleman

(7 months ago)
I was devastated to hear the news. Fly high Rob and may your family find peace during this difficult time. Rest in paradise.

James and Jennifer McNulty

(7 months ago)
Robbie, you will be missed. Always enjoyed our conversations when I would come and shop. You always made the time to say hello to everyone. May you be at peace now.

Sue Lapinski

(7 months ago)
We wish we had words that could bring him back. Our deepest condolences.

Brian Smyla and Kristine Banellis

(7 months ago)
Enjoyed our days going head to head on the diamond, had lots of respect for this guy...an absolute great guy. To Rob's family, my condolences. May he rest in peace.

Dave Bienias...WB Legion Baseball

(7 months ago)
Enjoyed shopping in komenskys, Rob always had a smile and a hello for his customers and his Keilbasa was the best Rest In Peace

Leonard shimko

(7 months ago)
Gone too soon from this earth...deepest sympathy to your family and workers at Komensky's...you will be missed forever...R.I.P. Rob...

Mary and Steve Rugletic

(7 months ago)
Rip syotos

John skip

(7 months ago)
Rest In Peace Rob

Jimmy and Janis McAndrew

(7 months ago)
Sending prayers to Robert and his family, friends and co-workers. He will be missed. He was a great small business owner and helped everyone that walked into his store. RIP …….

Denise Gosse-Crolly

(7 months ago)
You are in our prayers Robert. Rest In Peace

Nicole Smith Karotko

(7 months ago)
I will miss his kind smile ,RIP Rob

Dorothy Rowlands

(7 months ago)
Always a welcoming smile and chat. He was such an asset to the community. Wonderful person.....special angel in heaven...

Loyal komensky's customer

(7 months ago)
Friendship doubles our joy, divides our grief. Sending your family angel hugs as we kneel on the altar and pray for peace. Janine and Steve Starinsky Jr.

Steve Starinsky

(7 months ago)
Your smile will shine through with the sunshine. Rest In Peace, sweet angel.

Kait

(7 months ago)
So sorry know you are in our thoughts and prayers. Rob and all the Komensky Family were like family to us customer's and share a special place in our hearts. May the Lord be with you all.

Bill and Martha Doran

(7 months ago)
My deepest sympathy to Rob's family. One of a kind and he will be so missed

Maria Huggler

(7 months ago)
Rest in peace Rob

Dave korea

(7 months ago)
Rest In Peace Rob, prayers to the family he was a wonderful man who will be greatly missed by our community.

Roxanne Poplarchick and Family

(7 months ago)
Rest in Peace Robert !

Alan and Lynn Pesotine

(7 months ago)
My condolences to you and your family if you remember us from. MOC A TEC

Tom basso

(7 months ago)
So sorry for your loss. Rest in peace.

Joyce Pisano

(7 months ago)
I'm so sorry for your loss. I didn't know him personally, but I grew up next door to Jack Sepelyak and family, and had several family members swim in our "kiddie" pool. My prayers go out to all his family and friends.

Debbie Kasuba Hendrix

(7 months ago)
We miss you already, brother. You were one of the nicest people I know and am so glad you were part of our family. Your 3 grandbabies who loving called you "Pop" will miss you too...Joscie, Lacey and Weston. Our hearts hurt!

Debbie Cragle

(7 months ago)
My deepest condolences to Bob and Family, wishing you peace going forward.

Bob Washo

(7 months ago)
Shari, Jordan and Family, So sorry for your loss. Take comfort that he is with God and at peace. God Bless.

Anne Flasser

(7 months ago)
Rob was a gentle soul. I'm at a loss for words as his passing is untimely. May he find comfort and peace with God. He will be forever remembered. My is heart is broken.

Marian Sapolis Serafin

(7 months ago)
To the hardest fastball throwing, kindest guy I knew. We're gonna miss you.

Carl W

(7 months ago)
Rest in peace Rob. May the good Lord Bless and Keep you close.

John Galuska

(7 months ago)
God Bless rest in peace.

Lorraine Slatky

(7 months ago)
To a great guy and friend our deepest condolences to his family

Colby sarfine and family

(7 months ago)
Go rest in the Arms of The Lord..

Mark Rostkowski

(7 months ago)
Rest easy Robert. My sincere thoughts and prayers for your family friends and co workers.

Mark Johndrow

(7 months ago)
Great guy gone to soon Sorry for your loss thoughts and prayers Sent to his Family And Friends

Herbert and Bernadine Hoover

(7 months ago)
Rob, May you Rest In Peace you were one of the most caring thoughtful man I knew . I'll always have special memories of you .

Tina Baranowski

(7 months ago)
Rest In Peace my good friend! Rest in the Lords arms forever!

Bob Ryzner

(7 months ago)
Rest easy my dear friend. You will be loved and remembered always. My sincere condolences to Rob's family. Godspeed.

Paula Boyko

(7 months ago)
Rest In Peace Robbie.

Dave Jaworski

(7 months ago)
Deepest sympathy, rest in peace Rob.

Cathy Altieri

(7 months ago)
Rob as one of your first Little League coaches and life time friend you were a true pleasure to be with. I loved you dearly and will never forget your kind heart and smiling face. Whether it was sports or in the store at the counter in the back just throwing the bull or reliving memories. Nothing will ever be the same without you.

Karen Musloski

(7 months ago)
Rest in Paradise Rob. May your family and friends find comfort in knowing you're resting in the Arms of the good Lord

Cathy Ryzner

(7 months ago)
Rest In Peace rob you will be missed

Mike Jaworski

(7 months ago)
Rest in peace. Rob was the kindest man. Sending our deepest condolences to the whole family.

Vince & lucinda mikus

(7 months ago)
My deepest condolences to you Bob and Shari. I recall the great times as kids at Moc a Tek and will hold those memories with Rob in a special place. God speed my friend

Wes Saltz

(7 months ago)
So sorry, prayers to the family and friends. Rest in peace

Janice Gromelski Miller

(7 months ago)
Rest in peace Robert fly high with the Angel's you were a good man

Carol Dushok

(7 months ago)
God bless you and watch over you.

Martin Z

(7 months ago)
Please accept our deepest and most heartfelt condolences. We will always remember Rob's kindness and helpfulness during each and every visit to the store.

Charlie Vermac and family

(7 months ago)
Rest in peace Rob, you will be forever missed.

Marla Demich

(7 months ago)
Our deepest condolences and prayers are with Rob's family. May you Rest In Peace friend, until we meet again.

Mr. & Mrs. Christopher Hodle

(7 months ago)
Rob, my heart is so heavy....i hope that whatever was hurting you has eased and you are wrapped in the arms of Jesus.....God Speed my dear nephew!

Aunt Kathie

(7 months ago)
Rest in Peace my good friend.

Kevin Chromey

(7 months ago)
Blessings and prayers being sent to Robert and his family, friends and co-workers. He was an amazing small business owner who knew each and every customer who walked through those doors. Rest peacefully in the arms of the Lord.

Karen Z

(7 months ago)
Sign the Guestbook