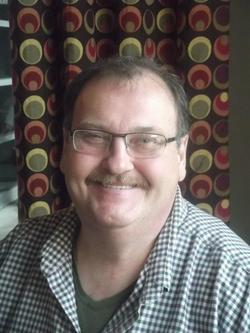 Mr. Robert "B" Joseph Glodzik, 62, an accomplished businessman and lifelong Duryea resident, died unexpectedly on Monday, October 26, 2020.
Born in Wilkes-Barre, he was the son of the late Leo Sr. and Margaret Sierocki Glodzik. Bob was a graduate of the Pittston Area High School, Class of 1975. He attended Luzerne County Community College and majored in Business Administration.
Bob owned and operated Duryea Auto Wash, Duryea for many years serving the community in numerous ways and co-owned Duryea Auto Parts, Duryea with his brother, Alan. Bob was a fixture at Duryea Auto, welcoming patrons with, "What do ya need, bud?" A greeting that will be sorely missed.
Bob ensured Old Forge pizza businesses were kept busy with orders for himself and his favorite nephew, Barrett, whom he nicknamed, "Bone". Bob was notorious for silly nicknames for friends and family. Even friends' children were not spared, gaining monikers such as "Red" and "Chucky".
Bob will forever be remembered by his loved ones as a phoenix who rose from the ashes; rising up, standing tall and moving forward. He was a loving, sarcastic soul who cared deeply for those he cherished. Bob will be endlessly missed and will forever live on in the hearts of those who loved him.
He was a member of Nativity of Our Lord Parish, Duryea and was a yearly participant in the Saint Ann's Novena.
In addition to his parents, he was preceded in death by his niece, Lea Glodzik.
He is survived by his daughter, Abigail, long-time partner, Misty, his siblings, Leo Jr., Joan and Allan, nieces, Erica, Allana, Pilar, Dana and Emily, nephews, Leo III, Mario, Andre, and Barrett and numerous great nieces and nephews.
A Mass of Christian Burial will be held on Saturday, October 31, 2020 at 12:00 pm in Holy Rosary Church, 127 Stephenson Street, Duryea with the Rev. John Polednak officiating. Interment will be private at the convenience of the family in Holy Rosary Cemetery, Duryea. There will be no viewing. A memorial for Bob will be held at a later date complete with Old Forge Pizza, Jones' Potato Pancakes, and Abe's Hotdogs. Arrangements are by the Bernard J. Piontek Funeral Home Inc., 204 Main Street, Duryea. To leave an online condolence for Bob's family, please visit the funeral home website, www.piontekfuneralhome.com.
PLEASE NOTE: YOUR ONLINE CONDOLENCE WILL NOT APPEAR UNDER THE GUESTBOOK ENTRIES UNTIL IT IS APPROVED BY THE FUNERAL HOME
Guestbook Entries
So sorry to learn of Bobby's death. Although I knew him in high school, I really got to know him when I as a home Health RN visited his Mom at home. He was a loving caregiver to her, always kind & gentle with her. He had a joking manner that made our visits pleasant and fun. My condolences to the family.

Cindi Bussacco Farrell

(22 days ago)
Sending my condolences. Bob was a good friend of mine for the last 30 years. He will be sadly missed. Very sorry for your loss. God Bless.

Joe Snisky

(23 days ago)
He was the one that so many people talk about. Somebody who had such a big heart. He is my friend. See you on the other side , Bob.

Leo Tierney Family

(23 days ago)
Bob was a man that I was never blessed to meet But feel The Amazing impact he had on his family friends and Community Play all the love that we shared in the tributes to him my heart is heavy knowing that we lost a very precious person. That Monday that he left us God gained another angel very special angel Bob will never be forgotten I pray for quick healing for the family and great memories you will always hold dear

Jay Mather

(24 days ago)
Sorry for your families loss of the youngest sibling...

Judy and Tom Lambert

(25 days ago)
Please accept our condolences.

Jim and Kathy Blockus

(25 days ago)
Allan and family. Sorry for your loss.

Kevin Chromey

(25 days ago)
Sorry to learn of the loss of my old friend. He was a character, always a smile and a good one who will be missed. He made his mark!!

John Licata

(25 days ago)
Allan, Leo,Joan and Family, B was a unique character and something tells me Duryea and surrounds will never be the same without him. My sympathies. Charlie Adonizio

Charlie Adonizio

(25 days ago)
To the entire Glodzik Family, Bobby's special smile will always be remembered and gravely missed in Cade's Gold and Coin shop. Each time he transferred a car at Kelly's he'd stop in to touch base. His caring and loving ways will be with us always. Deepest Sympathy to your entire family.

James P Dennis

(25 days ago)
Bob was a true friend... Always had a smile and he always kept me posted of any doings in Duryea or Pittston also told me about doing me a favor pick me up 12 hotdogs from Abram Wilkes barre if you're coming my way he will be sadly missed if you need anything don't hesitate to call you're in my prayers God bless

Kevin Mesko and family

(26 days ago)
May God shine his eternal light on you and bring you home to Him...RIP

Margaret M Black

(26 days ago)
So very sorry to hear of your loss. Take comfort in your wonderful memories. You are all in our thoughts and prayers.

Laurie and Kevin Quinn

(26 days ago)
Very sorry for your loss

Bradley.edwards

(26 days ago)
Allen, Paula, and the entire Glodzik family, We are so very sorry for the loss of your brother "B". You are in our prayers. May he Rest In Peace. Kathleen and Jerry

Kathleen Walsh

(26 days ago)
May his light shine in the darkness.

Glen Bourassa

(26 days ago)
so sorry to hear this.i spent a lot of time discussing things over meatballs.he was a great guy.

billy saar

(26 days ago)
I'm very sorry for your loss.

Virginia Cosgrove-Parisi

(26 days ago)
So sorry for your loss. Prayers for your family at this time.

John and Jeanne Zinkavich

(26 days ago)
So sorry for your loss Thoughts and prayers to his family and friends

Bernie and Herbie Hoover

(26 days ago)
So sorry for your loss taughts and prayers

Ellery Coolbaugh

(26 days ago)
So sorry for your loss. May he Rest In Peace

Lenore Cawley

(26 days ago)
You have our deepest sympathy and our thoughts and prayers are with you.

Mark and Michelle Sillaman

(26 days ago)
We are so sorry to hear this news. You all our in our prayers.

Larry Deb Zick

(26 days ago)
I am so very very sorry for your loss

Susan Cadden

(26 days ago)
Allan and Abbey. So sorry for your loss.

Joe and Fran Malosh

(26 days ago)
I am so sorry for your loss.

Jim Bossi

(26 days ago)
My dad Andy and I send our thought and prayers to the Glodziik family. Sorry for your loss

Andrea and Andy Barycki

(26 days ago)
Dear Allan and family, We are so very sorry for your loss. You are all in our thoughts and prayers, love Colleen and Mike

Colleen and Mike Gilboy

(26 days ago)
So sorry for your loss. Our thoughts and prayers to the family.

Ron & Carla Moran

(26 days ago)
So sorry for your loss. My thoughts and prayers are with you.

LINDA TOMLINSON

(26 days ago)
Sorry for your loss.

John Anderika

(26 days ago)
To the Glodzik family so sorry for your loss Thoughts and Prayers to the family

Bebe Yuhas

(27 days ago)
Sign the Guestbook