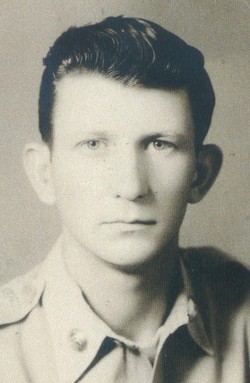 Mr. Robert Anthony Krzywicki, of Old Forge, passed away Tuesday, February 16, 2021, at Hospice of the Sacred Heart, Dunmore.
Born in Jenkins Township, he was the son of the late Anthony and Helen Krzywicki and was a graduate of Jenkins Township High School. He served in the United States Air Force during the Korean War and retired from Potlatch, Ransom.
Robert was a member of Nativity of Our Lord Parish, Duryea.
He was preceded in death by his sister, Eleanor Resavy.
Surviving are his wife the former, Johanna Waytul.
Son, Karl Krzywicki of Old Forge
Son, Robert Krzywicki of Nicholson
Son, Joseph Krzywicki and his wife, Ellen, of Enola
Five grandchildren
Two great-grandchildren
Private funeral services and interment will be held at the convenience of the family. There will be no viewing. Arrangements are by the Bernard J. Piontek Funeral Home Inc., 204 Main Street, Duryea. To leave an online condolence for Robert's family, please visit the funeral home website, www.piontekfuneralhome.com.
PLEASE NOTE: YOUR ONLINE CONDOLENCE WILL NOT APPEAR UNDER THE GUESTBOOK ENTRIES UNTIL IT IS APPROVED BY THE FUNERAL HOME
Guestbook Entries
Krzywicki family Sorry for your lose knowing him for a lot of years a great guy Had a lot of laughs together . God Bless your family

Stephen And Sandra Svadeba ang family

(9 days ago)
Sorry for your loss and my gratitude for his service to our country. May the memories help in healing over time.

Wade Becker

(9 days ago)
Very Sorry Johanna, it was great working with Bob and talking about fly fishing. Just one the nicest guys I ever worked with. Again very sorry .

Michael Munley

(9 days ago)
Sorry for all your losses! Though I had never had the pleasure of meeting or getting to know the man. I did however get to know his grandchild Rob & am honored to have grown as a Man with him as one of my best Friends. knowing Robs grandfather was one BIG reason Rob is a great man today.! May ROBERT REST IN PEACE!

The Bishop family

(10 days ago)
Sign the Guestbook