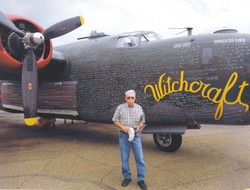 Mr. Richard J. Klink, 76, of Duryea, passed away Sunday, January 24, 2021, at Hospice of the Sacred Heart, Dunmore.
Born in Duryea, he was the son of the late Adam and Sophie Nasiatka Klink and was a graduate of Duryea High School and attended the University of Scranton. Richie served in the United States Air Force during the Vietnam War. Prior to his retirement, he was employed by Frucon at Proctor & Gamble.
Richie was a member of Nativity of Our Lord Parish, Duryea. He was a member of the Abington R/C Sport Flyers, Freestone Fly Fishers, where he also served on the Board of Directors, the TU Stan Cooper Chapter, and the United Brotherhood of Carpenters Keystone District Council Millwright Local 2237.
He was preceded in death by his son, Kevin J. Klink, who passed away on April 1, 2019.
Richie and his wife, the former Dolores Zujkowski, celebrated their 51st Wedding Anniversary this past November.
Also surviving are:
Son, Matthew Klink of Duryea
Daughter, Lean Klink and Frank Borzell of Harding
Granddaughters, Abigail and Stella
Grandson, Carmine
Brother, Bernard Klink and his wife, Diane, of Duryea
Brother, Ronald Klink of Scranton
Brother, John Klink and his wife, Alice, of Northampton
Nephews
A Mass of Christian Burial will be held on Thursday, January 28, 2021, at 11:00 am in Holy Rosary Church, 127 Stephenson Street, Duryea with the Rev. John Polednak officiating. There will be no viewing. If desired, memorial contributions may be made to Hospice of the Sacred Heart, 100 William Street, Dunmore, PA 18510. Arrangements are by the Bernard J. Piontek Funeral Home Inc., 204 Main Street. To leave an online condolence for Richie's family, please visit the funeral home website, www.piontekfuneralhome.com.
PLEASE NOTE: YOUR ONLINE CONDOLENCE WILL NOT APPEAR UNDER THE GUESTBOOK ENTRIES UNTIL IT IS APPROVED BY THE FUNERAL HOME
Guestbook Entries
Very sorry to hear of your loss. I'm going to miss our after church talks. I'll keep him in my prayers.

Paul Burke

(25 days ago)
Dolores my deepest sympathy on the passing of your husband. Sending prayers to help you at this time.

(30 days ago)
Delores. I am so sorry for your loss. You and your family are in my prayers.

Gene Vivalda

(30 days ago)
Dolores, Our deepest and heartfelt sympathy to you and your family on the loss of Richard. We will keep you in our thoughts and prayers.

joseph and Beverly McNulty

(about 1 month ago)
A good mentor, friend and honorable man. God's peace be with Rich's family.

Ed Kalish Jr.

(about 1 month ago)
Sorry for your loss. Prayers to the Klink family & friends.

Troy Barnett

(about 1 month ago)
Delores and family so very sorry for your loss. He was a great husband father and grandpa.

Karen Pribula Musloski

(about 1 month ago)
Dolores & family, I so very sorry for your loss. You are in my thoughts & prayers. Truly going to miss him at mass. God bless.

Mary Galuska

(about 1 month ago)
My deepest sympathy on the loss of your husband. May he Rest In Peace.

Carole Kizis

(about 1 month ago)
Dolores and family, so sorry for your loss. We always loved Richie and all that he stood for and all his advice. Know that you and your family are in our prayers as Richie has been for a long time. If there is anything we can do for you please do not be afraid to ask whatever it might be. Love you like a sister.

Sandra Yonki Barnett and Owen Barnett

(about 1 month ago)
Dolores - Please accept my sincerest sympathy on the loss of your husband and best friend Rich. He will be greatly missed by everyone. Know that you and your family are in my prayers. May Rich Rest In Peace. A big hug to Abby from me also. God Bless.

Valerie Olszewski

(about 1 month ago)
So sorry to hear of your loss. Please let me know if there is anything I can do for you. My sincerest condolences.

Lois Komensky

(about 1 month ago)
Sign the Guestbook