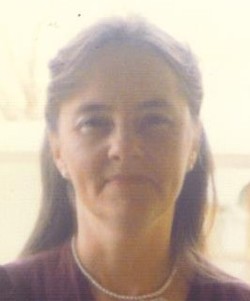 Mrs. Nancy Marie Saxon, 75, of Pittston, passed away Sunday, October 31, 2021, at Geisinger Wyoming Valley Medical Center.
Born in Troy, she was the daughter of the late Harry and Betty Monroe Shedden and was a graduate of Troy High School. She was formerly employed by Paper Magic, Troy.
Surviving are:
Son, Kevin Saxon and his wife, Rebecca, of Duryea
Son, Keith Saxon of Pittston
Daughter, Brenda Dotter and her husband, Edward, of Towanda
Son, Timothy Saxon of Rome
Daughter, Betsy Walker of Towanda
Son, Michael Saxon and his wife, Troveda, of Wyalusing
Son, Ryan Finnerty and his fiancee, Tricia Bolt, of Pittston
14 grandchildren
15 great grandchildren and one due in December
Brother, Donald Shedden and his wife, Sharon, of Canton
Nieces and nephews
A Celebration of Life will be held on Sunday, November 21, 2021, from 12:30 pm to 4:00 pm at the American Legion, 912 South Main Street, Towanda. Funeral arrangements are by the Bernard J. Piontek Funeral Home Inc., 204 Main Street, Duryea. To leave the family an online condolence, please visit the funeral home website, www.piontekfuneralhome.com.
PLEASE NOTE: YOUR ONLINE CONDOLENCE WILL NOT APPEAR UNDER THE GUESTBOOK ENTRIES UNTIL IT IS APPROVED BY THE FUNERAL HOME
Guestbook Entries
Betsy, Kevin, Kieth and Tim, so sorry to hear about your mom's passing. When I saw her obituary my mind went right to the time we all went to ghost town in the Glenn and we all rode in the back of the truck. Fun times we all had. Cherish your memories.

Tammy Jo Batterson Frist

(3 months ago)
Nancy was a joy to be around, she used to make me laugh, especially at cookouts. She will be greatly missed. Love you Nancy! Condolences to you all. Sending hugs n prayers!

Hollie Wilson

(3 months ago)
Aunt Nancy was awesome, she will definitely be missed.

Scott Schrader

(3 months ago)
My deepest condolences to Ryan and his family on their sad loss. Sending love, thoughts and prayers your way xxx

Becky James

(3 months ago)
Your mom will be missed she was a good friend when she lived here.

Linda Gleason

(3 months ago)
My deepest condolences to Ryan and his family on their sad loss. Sending love, thoughts and prayers your way xxx

Becky James

(3 months ago)
Sign the Guestbook