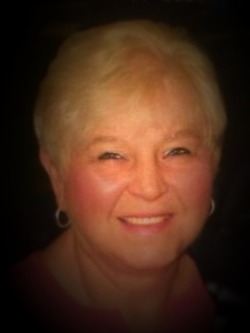 Mrs. Nancy L. (Sobeski) Sepelyak, 74, of Duryea, passed away Sunday, January 3, 2015, at Timber Ridge Health Care Center, Wilkes-Barre.
Born in Duryea, she was the daughter of the late Joseph and Susan (Sally) Vinso Sobeski. She was a graduate of Duryea High School and Wilkes-Barre Business School. She was employed by the former Northeast High School, Duryea and retired after 33 years from Preferred Meals, Moosic.
She was a member of Nativity of Our Lord Parish, Duryea.
She was a loving wife, mother and grandmother. Nancy enjoyed working the front of Komensky's Store, Duryea during holidays so that she could greet everyone that came in and see old friends from town.
She enjoyed playing bingo, line dancing and camping. She was a member of the former Duryea Women's Club, Duryea.
Nancy was preceded in death by her brother, Joseph, who passed away on July 28, 2012.
Nancy and her husband, Robert, celebrated their 55th Wedding Anniversary this past year.
Surviving in addition to her husband are:
Daughter, Shari Zbegner and her husband, Marty, of Dupont
Son, Robert Sepelyak and his wife, Brenda, of Centermoreland
Granddaughter, Jordan Zbegner of Dupont
Granddaughter, Laura Schweizer and her husband, Paul, of Wyoming
Grandson, LCPL Kenny Moss, United States Marines, of Yuma, Arizona
Great granddaughter, Joscelyn Schweizer
Great granddaughter, Lacy Schweizer
Sister in law, Karen Sobeski of Duryea
Nieces and nephews
Great nieces and nephews
A Mass of Christian Burial will be held on Saturday, January 9, 2015, at 11:00 am in Holy Rosary Church, Duyrea. Friends may call Friday from 6:00 pm to 8:00 pm at the Bernard J. Piontek Funeral Home Inc., 204 Main Street, Duryea. Family and friends are asked to go directly to the church the morning of the funeral. The family asks that flowers be omitted and memorial contributions be made to Blue Chip Farms, 974 Lockville Road, Dallas, PA 18612 or Weinberg Food Bank, 185 Research Drive, Pittston, PA 18640. To leave the family an online condolence, please visit the funeral homes website: www.piontekfuneralhome.com.
PLEASE NOTE: YOUR ONLINE CONDOLENCE WILL NOT APPEAR UNDER THE GUESTBOOK ENTRIES UNTIL IT IS APPROVED BY THE FUNERAL HOME
Guestbook Entries
Sincere condolences to the family of Nancy. We were classmates and high school chums.

Elaine Gillis Finelli

(over 4 years ago)
Dear Robert and Family, Nancy was a good lady and now is enjoying eternal rest with her Lord. May that same Risen Christ console you during this difficult time of grief.

Marianne C. Sailus

(over 4 years ago)
So sorry for your loss!! Thoughts and prayers are with you all

Kim Wysokinski

(over 4 years ago)
Heaven gained a beautiful Angel! ! Nancy always wore a big smile & always had a kind word for everyone she met!! Rest in Paradise Nancy! ! Love & prayers to all her family and friends! !

Cathy Ryzner

(over 4 years ago)
I am so sorry for your loss. Nancy was a very sweet woman and I am grateful that I had the opportunity to know her and Bob.

Virginia Hunisch

(over 4 years ago)
So sorry for your loss. Our thoughts and prayers are with the family.

Mary Ann Sapolis and Family

(over 4 years ago)
Robert, I'm again so very sorry for your loss. She was such a lovely woman and I only wish I could've known her better. Please accept my deepest condolences. My thoughts and prayers are with you and your family.

Laura Harding

(over 4 years ago)
Robert, I'm again so very sorry for your loss. She was such a lovely woman and I only wish I could've known her better. Please accept my deepest condolences. My thoughts and prayers are with you and your family.

Laura Harding

(over 4 years ago)
I was so sorry to hear about Nancy. I will always remember her as my old neighbors growing up, then later becoming friends through line dancing. I remember most the fun time we had when the 2 of us along with 4 other friends took a drive to Nashville. What a great lady she is. She will be missed. I know we will meet again . She will be your angel and always watch over you with her beautiful smile. R.I.P. my friend. My prayers and thoughts for her whole family.

Bonnie Herron Gunton

(over 4 years ago)
Prayers and love to you all

Kristen and Matt Welsch

(over 4 years ago)
May all your wonderful memories carry you through this very difficult time. XO and prayers for everyone.

Laurie LeLack

(over 4 years ago)
So sorry for your loss. Just want to let you know my thoughts and prayers are with you at this time.

Pat Steckley

(over 4 years ago)
Sign the Guestbook