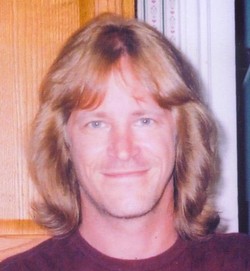 Mr. Michael E. Zabrowski, 53, of Duryea, passed away Friday, March 26, 2021.
Born in Pittston, he was the son of Marion Roczniak Zabrowski of Duryea and the late John Zabrowski. He was a graduate of Pittston Area High School and Johnson Tech, Scranton.
In addition to his father, he was preceded in death by his brother, John.
Surviving in addition to his mother are:
Daughter, Amanda Zabrowski and her significant other, Jon Eber of Laflin
Daughter, Mikayla Zabrowski of Duryea
Grandson, Phoenix Sowinski
Granddaughter, Abigail Eber
Brother, David Zabrowski of Duryea
Private funeral services will be held at the convenience of the family. Arrangements are by the Bernard J. Piontek Funeral Home Inc., 204 Main Street, Duryea. To leave an online condolence for Michael's family, please visit the funeral home website, www.piontekfuneralhome.com.
PLEASE NOTE: YOUR ONLINE CONDOLENCE WILL NOT APPEAR UNDER THE GUESTBOOK ENTRIES UNTIL IT IS APPROVED BY THE FUNERAL HOME
Guestbook Entries
Rest in peace my friend.

David Trombly Sr

(14 days ago)
Already it's not the same without you my old friend. It's going to be a hard adjustment after all this time of just being a call, text or short walk away. Just make sure that left lane stays open. I know you're still there with me. You're in our thoughts and prayers and your family already knows they have our support and anything else they may need.

Donald MacRae Jr & Family

(14 days ago)
I was completely shock to see he passed, I've had many good times with him and John. He was a really good dude, who will be very missed! Much love and prayers to the family.

Dina finnan

(17 days ago)
I am so sorry for your loss. Mike was like a brother to me. I miss him

Hwarve

(17 days ago)
Rest in peace my friend, you will be remembered and missed!

Kim Sampino

(17 days ago)
Sorry for your loss.

Dave

(17 days ago)
He will be missed, his passing came as a shock to me, we just chatted a few days ago in our back yards through the fence. My condolences to your family.

Timothy Tomlinson

(17 days ago)
A good friend, good neighbor , great family man. My moried go as far back as playing with him while I waited for the papers to arrive to be delivered.

Mark Rostkowski

(17 days ago)
So soory to have heard of Mike's passing. My deepest condolences to His family. Knew Mike forever and has many good times. All the way back to D's on Main St from way back in the day. Running motorcycles up to "The Ledge" and just too many food memories to count, man good he run like the wind, even faster i think at times... RIP MIKE

Chris Bellas

(18 days ago)
Rest in peace.Your in a better place.God bless you Mrs.Zabs and David

Gweedo mosc.

(18 days ago)
May you Rest In Peace

Rose

(18 days ago)
Was one of the kindest most sincere people I have ever met. I knew him all my life. Went to school together. This is such sad news

Gary Falzone

(18 days ago)
My condolences to your family Rest in pease Mike.

Ken Bellas

(18 days ago)
Rest easy, Mike. My heartfelt deepest condolences to his family.

Christine (Ostrowski) Osborn

(18 days ago)
So so sorry for your loss. He will be missed.

Pat Eber

(18 days ago)
Sorry for your loss we had a great time growing up in the streets of Duryea . Rest In Peace my old friend

Robert Herron

(18 days ago)
My deepest condolences go out to Mike's family during this most difficult time..godspeed my friend.

Paula Boyko

(18 days ago)
Rest easy, man.

Scott Moscatelli

(18 days ago)
To the family and friends of Mike please accept my condolences on your loss.

Jude

(18 days ago)
So sorry for your loss.Mike was a dear friend that I shared many good times with.Sending prayers your way!!

Erin Chapman Adams

(18 days ago)
Hello I am very sorry about the sad news. My thoughts are with you.

Kristine

(18 days ago)
So sorry for your loss.thoughts and prayers

Linda(kemler)wruble

(18 days ago)
Sign the Guestbook