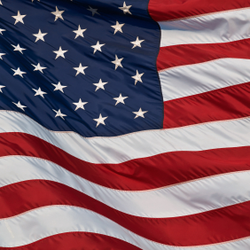 Mr. Michael A. (Hunky) Mlaker, 63, of Duryea, passed away Sunday, September 27, 2020, at his home.
Born in Pittston, he was the son of the late John J. Mlaker Sr. and Stella Lewandowski Paolini and the step son of the late Joseph Paolini and was a graduate of Pittston Area High School. He served in the United States Army and was employed by the VA Medical Center, Wilkes-Barre.
He was a member of the V.F.W. Post 1227, Duryea and a social member of the American Legion Post 585, Duryea.
He was preceded in death by his brother, Ronald Mlaker, brother in law, Gregory Renner and niece, Gina Simonetti.

Surviving are:
Sister, Theresa George and her husband, James, of Throop
Sister, Elaine Renner of Martinsburg, West Virginia
Brother, John Mlaker Jr. and his wife, Mary Teresa, of Pittston
Nieces and nephews
Great nieces and great nephews
Faithful companions, Smokey and Maguire
Military and interment services will be held on Friday, October 16, 2020, at 12:00 pm in Holy Rosary Cemetery, Duryea. Arrangements are by the Bernard J. Piontek Funeral Home Inc., 204 Main Street, Duryea. If desired, memorial contributions may be made to the V.F.W. Post 1227, 492 Stephenson Street, Duryea, PA 18642 or the American Legion Post 585, 329 Main Street, Duryea, PA 18642. To leave an online condolence for Hunky's family, please visit the funeral home website, www.piontekfuneralhome.com.
The Duryea V.F.W. Post 1227 will be hosting a Celebration of Life in honor of Hunky on Saturday, October 17, 2020, starting at 3:00 pm.  Please join them for a potluck dinner full of many memories to celebrate and remember a truly good man and a dear friend. 
PLEASE NOTE: YOUR ONLINE CONDOLENCE WILL NOT APPEAR UNDER THE GUESTBOOK ENTRIES UNTIL IT IS APPROVED BY THE FUNERAL HOME
Guestbook Entries
mike and i was in our uncle eds wedding we had a lot of fun,i showed mike how dance, i will never forget the good time we had,mike i love you,caryl,

caryl lockett wilbourn

(15 days ago)
Dear Mlaker family, My family and I are so sorry for your loss. While words fail to truly express the pain, know that our prayers and thoughts are there to encourage you. All humans feel the sting of death but the Bible gives comfort that God promises at 1 Corinthians 15:26 "And the last enemy, death, is to be brought to nothing". This is something that has brought me and my family solace when we've lost loved ones and we hope it encourages. Take peace and comfort. For comfort from the Bible, please visit bit.ly/Deathjworg

Brother Erik

(15 days ago)
Mike was one of a kind! May he rest in peace. Our thoughts and prayers are with the family during this difficult time.

Robert and Angelika Patterson

(17 days ago)
My condolences go out to the family Mike was a great guy he will be missed.

Cindy Casey

(19 days ago)
Mike was a great person and will be missed by many. RIP Mike

Robert & Cheryl Granko.

(20 days ago)
He was a close friend and a great guy. He was a hard worker and earned everything he had. He was fun to joke with and loved staying at the campground in his camper.

James Collins

(20 days ago)
RIP Hunky! Your shining light will be greatly missed! Prayers for your family.

Lynn Girman

(21 days ago)
Rip Mike you are a great friend I'll miss seeing you at Uni-Mart

Robert webb

(21 days ago)
Our condolences to his family. Hunky was one of the good guys and will truly be missed. May he Rest in Peace.

Paula & Joe Boyko

(21 days ago)
Sad news. He will be missed.

John Anderika

(21 days ago)
It's hard to put into words how much he will be missed. I'm blessed for the time he was a part of my life. May his family find peace during these trying times.

Joe Hussey

(21 days ago)
Sign the Guestbook