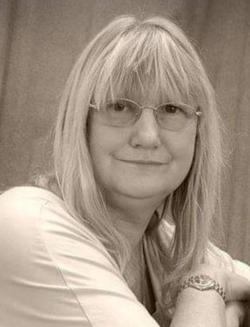 Ms. Lorraine Werner, 66, of Duryea, passed away Friday, November 8, 2019, at her home.
Born in Yonkers, New York, she was the daughter of the late Raymond and Mary Palmer Williams and was a graduate of Kennedy High School, Patterson, New Jersey. Prior to her retirement, she was employed by All State, Wayne, New Jersey.
Lorraine was a loving woman who enjoyed spending time with her family, working on family ancestry and spending time with all the children she knew. She loved her two dogs, Rusty and Buddy. She had a love for frogs, enjoyed line dancing and NASCAR.
She was preceded in death by her sister, Jane Williams.
Surviving are:
Son, Charles Kenneth Werner and his wife, Marissa, of Duryea
Grandson, Christian Werner of St. Petersburg, Florida
Grandson, Gavin Werner of Duryea
Great grandson, Kaissen Travis-Werner of St. Petersburg, Florida
Sister, Suzan Harville and her husband, Charles, of Dayton, Ohio
Godchild, Lauryn Mierzwa of St. Petersburg, Florida
Nieces and nephews
Fiance, Edward Hughes of Duryea
Step daughter, Siobhan Davila and her husband, Dennis, of Elmwood Park, New Jersey
Step daughter, Shannon Alejo and her husband, Pablo, of Garfield, New Jersey
Step son, John Martinez of Patterson, New Jersey
Step grandchildren
A private viewing and funeral services with interment will be held at the convenience of the family. In lieu of flowers, memorial contributions may be made to the SPCA of Luzerne County, 524 East Main Street, Wilkes-Barre, PA 18702. Arrangements are by the Bernard J. Piontek Funeral Home Inc., 204 Main Street, Duryea. To leave an online condolence for Lorraine's family, please visit the funeral home website, www.piontekfuneralhome.com.
PLEASE NOTE: YOUR ONLINE CONDOLENCE WILL NOT APPEAR UNDER THE GUESTBOOK ENTRIES UNTIL IT IS APPROVED BY THE FUNERAL HOME
Guestbook Entries
Oh my friend! I should have written here a while ago but I really didn't have the words. You always said I had a knack for words but I can't find them. I miss you so much and you are a blessing to our family. I pray that you are line dancing with those you love and that you are happy and at peace. Thank you for being my sister and I love you

Siobhan Martinez

(7 months ago)
I wish I could have met her.

Tabatha Steele

(7 months ago)
Ken, I'm so sorry for the loss of your mom. Growing up Lorrie was like a second mom to me and Eric. She will definitely be missed by me and the rest of my family.

Christian Gagnon

(8 months ago)
Lorrie would be the first person you saw everyday at Allstate, and every night when you left. She had a great sense of humor despite all the things going on in her life. We loved to hear her stories..especially shared our love for country music. Another loss from the Allstate crew. Rest in Peace.

Mary Ann Cakl

(8 months ago)
Sorry for your loss Ken and family

Russ K

(8 months ago)
Ken, you are in my prayers everyday but especially at this difficult time. Here if you need anything at all. Praying also for your family. Love ya

Jane Roche

(8 months ago)
I am very sorry for your loss. I worked with Lorrie and she always had people smiling or laughing around her, including myself. You will be missed.

Dace Magons

(8 months ago)
Love you Lorrie . Sleep in peace .

Kathy Handelong

(8 months ago)
Sorry for your loss! Keeping you & your family in my thoughts & prayers!

Jen Thomas

(8 months ago)
My thoughts and prayers are with you and your family in your loss of your loving mother, grandmother and your forever love she will always be looking after you all.

Sheryl Keir

(8 months ago)
So very sorry for your loss thoughts and prayers with you and your family!

Carol Hunting

(8 months ago)
Lorrie, May you Rest In Peace God has you now.. sleep on my sister and friend always had a sweet warm smile on her face. Thank you for the years we've spent together.. You keep the faith, through trials and tribulations you've overcome them just as you always did. Thank you for your love and wisdom I'm going to miss you..

Pam Greene

(8 months ago)
Sorry for your loss she was a sweet lady i use to Work with

Lorraine clayton

(8 months ago)
Dear ed so sorry for your loss she was a good friend and she will be missed

Sherrilynn oliver john conrad

(8 months ago)
So sorry for your loss.RIP Lorrie

Rachelle Roggio

(8 months ago)
I worked with lorrie at Allstate for many years... we became close friends....I know lorrie as a sweet sweet lady whose heart was worn on her sleeve... she helped everyone... she was funny and a joy to be around ...I will miss her and our talks.... my prayers and sympathies to her family... love you girl... miss you

Lori korenda

(8 months ago)
My sweet cousin I will miss you forever. Heaven has gained an angel to watch over us

Lorie Goldbar Carrancio

(8 months ago)
I am so sorry for your loss praying for you all god bless

Linda Micklo

(8 months ago)
see you in heaven cousin.. .

Marco roggio

(8 months ago)
We are so sorry for your loss.

Lydia capasso

(8 months ago)
Sign the Guestbook