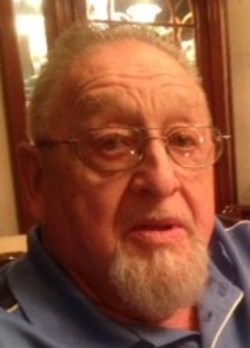 Mr. Leonard B. Lankowski, of Duryea, passed away peacefully at his home on Tuesday, January 6, 2015. He was born in Duryea, the son of the late Victor and Tillie Kedzierski Lankowski. He resided in Duryea his entire life, having graduated from Duryea High School.

He is survived by his loving wife of 59 years, Jean (Hannon) Lankowski of Duryea, as well as three daughters, Sandra (Sandy) Orleski and her husband, John, of Wyoming, Debra Bednarz of Old Forge and Michelle Russick of North Carolina.

Leonard lived a very rich and full life dedicated to his family, his church, his community, and his great passion, music. For more than forty years he and his musical group, The Futuresques, were the featured attraction and entertainment at dozens of weddings, parties and banquets throughout the region. Leonard, the group's founder and leader, was an accomplished saxophonist as well as being skilled with the violin and clarinet. These many performances, coupled with his love of the teaching of the instruments for years, brought him wide spread recognition in the area.

His musical accomplishments were equaled by his strong sense of service to his community. Always a leader and an active participant, he served as President of the Duryea Police Auxiliary and the Board of Directors of the Duryea Ambulance Association. He was a founding member and Trustee of the Germania Hose Company of Duryea as well as member of the Duryea Lions Club, and a social member of  the V.F.W. Post 1227, Duryea and American Legion Post 585, Duryea.

At the core of Leonard's life was his dedication to his Church. An active member of the congregation of the Holy Rosary Catholic Church of Duryea and later the Nativity of Our Lord Parish, he was also a lifelong member of the Third Order of the St. Francis Retreat League of Tobyhanna.

Following his retirement from a thirty year career at the Superior Fireproof Door and Sash Company, he made the decision to remain active and joined the staff of the Walmart in Pittston. At Walmart, as head of maintenance, he became a legend among his fellow employees for his cheerful and witty manner and adeptness at solving problems.

Leonard will be fondly and lovingly remembered by all who knew him for these attributes as well as his marvelous story telling and kindly and warm personality.

A memorial service will be held at the convenience of the family. Funeral arrangements are by the Bernard J. Piontek Funeral Home Inc., 204 Main Street, Duryea. To leave the family an online condolence, please visit the funeral home website: www.piontekfuneralhome.com. In lieu of flowers, donations may be made to the St. Joseph Center, 2010 Adams Avenue, Scranton, PA 18505.
Guestbook Entries
Len I will miss you the most,for all the times we would talk at work and your home You will always be in heart

roger johnson

(about 6 years ago)
good-bye Leonard we will miss your wonderful sense of humor, and witty conversation. Rest in peace.

Mark and Sharon Dorak

(about 6 years ago)
Uncle Lenny was a great guy Rich and I thought the world of him. He took me for my driving test when I was 16, he was always dependable, hope Aunt Cook is doing ok. God bless you. Love Rita and Rich Mogavero

Rita and Richard Mogavero

(about 6 years ago)
I worked at Walmart in Pittston Twp. and he was a great person that could fix anything broken . He always had a great smile and a extremely nice person to have known. Lenny will always be somebody special to have known. Goe bless him. sincerely, Ron Voveris

Ronald Voveris Yatesville PA

(about 6 years ago)
I am so sorry for the loss of Lenny. He was a wonderful man and a caring husband, father and grandfather. Lenny I will miss you. You were always willing to lend a hand when I lived by you and Jean in Duryea. Rest in Peace Lenny and may perpetual light shine upon you. God Bless, Lu Ann Lanzone Hancock

Lu Ann Lanzone Hancock

(about 6 years ago)
I am sorry to hear of the death of my Uncle Lenny. I will miss him as he was my favorite uncle. I miss him and my aunt Jean (Cookie) as I live in Florida and have not seen them in years. He was a great man, loved by many. Rest In Peace Uncle Lenny. I loved you.

Buddy Rogers

(about 6 years ago)
To everone, I'm sorry for your loss. My prayers are with you.

Joe chaiko

(about 6 years ago)
All of our thoughts and prayers are with you and your family at this time.

Mr. & Mrs. Thomas McAndrew

(about 6 years ago)
Sign the Guestbook