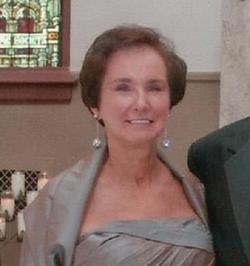 Mrs. Judith (Judi) Massenkeil, 77, of The Villages, Florida, and formerly of Roaring Brook Township, passed away peacefully Friday, August 28, 2020, in Scranton, surrounded by her loving family.
Born in Bridgeport, Connecticut, she was the daughter of the late George and Helen Bernatowicz Chulis and was a graduate of Dunmore High School. Prior to her retirement, she was employed by Harper Collins, Dunmore.
Judi was a loving mom, grandma, sister and aunt who loved spending time with her family. After her retirement, she enjoyed golfing and spending time with her friends in Florida.
She was preceded in death by her husband, Paul J. Massenkeil, who passed away on July 30, 2018.
Surviving are:
Daughter, Traci Fosnot and her husband, Charles, of Dunmore
Daughter, Tami Barbush and her husband, Tom, of Stroudsburg
Son, Christopher Massenkeil and his wife, Colleen, of Duryea
Grandchildren:
Ethan, Noah and Sophie Fosnot
Dylan and Connor Barbush
Sister, Debra Chulis of Scranton
Brother, George Chulis and his wife, Elayne, of Delaware
Sister in law, Carol Rossi and her husband, Robert, of Scranton
Sister in law, Eydie Kenny and her husband, Dick, of Olyphant
Nieces and nephews
Her loving and faithful Yorkie, Bailie
The family would like to thank the staff of Fox Chase Cancer Center, the Hematology and Oncology Associates of NEPA, Regional Hospital of Scranton and Allied Hospice for the care and compassion that was shown to Judi and her family.
A Mass of Christian Burial will be held on Tuesday, September 1, 2020, at 10:00 am in St. Eulalia's Church, 204 Blue Shutters Road, Roaring Brook Township, by Msgr. Peter Madus. Entombment will be St. Catherine's Cemetery, Moscow. A viewing will be held on Tuesday morning from 9:00 am to 9:45 am at the church. Arrangements are by the Bernard J. Piontek Funeral Home Inc., 204 Main Street, Duryea. To leave an online condolence for Judi's family, please visit the funeral home website, www.piontekfuneralhome.com.
In lieu of flowers, memorial contributions may be made to the Northeast Regional Cancer Institute Spirit of the Hope Celebration, 334 Jefferson Ave., Scranton, PA 18510, 570-941-7984 or to the Make A Wish Foundation, 1020 Orlando Ave, Suite 100, Maitland, Florida 32751.
PLEASE NOTE: YOUR ONLINE CONDOLENCE WILL NOT APPEAR UNDER THE GUESTBOOK ENTRIES UNTIL IT IS APPROVED BY THE FUNERAL HOME
Guestbook Entries
Our dear friend growing up in Dunmore. Rest In Peace Judi

Barbara and Tony franceschelli

(14 days ago)
To all of Judi's family, I'm so very sorry for your loss. Judi was such a sweet woman, and it was a pleasure to know her. You are all in my thoughts and prayers at this difficult time. May she rest in peace.

Cindy Toman

(18 days ago)
Chris, Colleen,& Family, So sorry for the loss of a beautiful, kind, & loving woman. Our sincere sympathy & prayers. John & Liz Strasburger

John Strasburger

(18 days ago)
So very sorry for the loss of your wonderful Mother. I had the pleasure of meeting her in The Villages during my visits to my Mom ( Pat across the street). She was so sweet, thoughtful and told the best stories. She will be missed by so many. My thoughts are with you during this very sad time.

Dawn Ferreira

(19 days ago)
Sending our condolences at this most difficult time. Such a remarkable woman. Please know our thoughts and prayers are with you all.

Randy and Janice Santarelli

(19 days ago)
Hello We are very sorry to hear the sad news. All of you are in our thoughts /prayers. Good luck to all.

The Kenneys

(19 days ago)
Judi was beautiful inside and out & We have so many golfing , social gatherings etc memories of the good times that we had with her & Paul too. She always talked about her wonderful family and how much all of you meant to her. Your love and support meant the world to her. We feel fortunate that our lives crossed and will treasure her memory. Our prayers are with each of you.

Sharon & Ron Francis

(19 days ago)
Chris: So very sorry for your loss. What a pretty lady she was. Praying for you and your family.

Linda Litwin

(20 days ago)
Traci,Tammy,Chris. and Debbie....so sorry for your loss. You are all in my thoughts and prayers at this difficult time. She was a great lady...May she RIP. ....Lynda

Lynda Cook

(20 days ago)
My thoughts are with the family. I had the pleasure of caring for this wonderful lady. May she be at peace.

Kathleen Gosselin

(20 days ago)
Offering my condolences to your family. May Judi's memory be a blessing to all of us who knew her

Abby Smith

(21 days ago)
Sorry for the loss of your Mom.Our prayers are with you and the rest of the family.Its hard to lose a loved one but they will always be with you in your thoughts and memories.

Brian and Sue Fosnot

(21 days ago)
I am so very sorry for your loss. She fought the good fight. Love and Prayers Rosie

Rosie Gaetano

(21 days ago)
I'm so sorry for your loss, I have such fund memories of Judy when Tracy and I were growing up.

Christina Salzberg

(21 days ago)
Our thoughts and prayers are with you all during this difficult time. So very sorry for your loss.

Nick & Abbey Haslam

(22 days ago)
So sorry for your loss Chris and family

Ken and Eileen Hawley

(22 days ago)
A good woman who will truly be missed.

Anthony and Nancy Petrecz

(22 days ago)
Sign the Guestbook