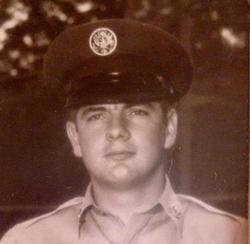 Mr. Joseph A. Fahey, 86, of Duryea, passed away Tuesday, June 11, 2019, at his home.
Born in Old Forge, he was the son of the late William and Florence Ormstrom Fahey. Joe was a graduate of Old Forge High School, Johnson School of Technology and served in the United States Air Force during World War II and Korea.
He was a member of Nativity of Our Lord Parish, Duryea, where he was an active member. Prior to merging, he served on the Holy Name Society at the former Sacred Heart of Jesus Church, was an usher during masses, and chaired the parish picnic. During his tenure, he oversaw the modernization and construction of the current picnic grounds.
Joe was a principal founder of the Wyoming Valley Catholic Basketball League and served as President of the League for over 20 years. He coached the Holy Rosary School team, started the school's first girls teams and produced multiple championship teams. He was instrumental in helping players advance to elite private, as well as public schools, and followed their progression into college where he frequently lobbied for them to college coaches. On the baseball diamond, Joe took over the Duryea Teeners as manager in 1965 he also served as president of The Greater Pittston Teeners League until passing the torch to the next generation after 20 years at the helm. His teams were always contenders and he led them to numerous championships.
While he proudly displayed the many championship trophies they earned, he was more proud of the players successes in life. He was key in several former players not only obtaining collegiate opportunities but also professional tryouts and signings. Joe also was an active PIAA baseball and basketball official and retired after 29 years. He umpired all levels from Little League to Semi-pro ball. He never felt any game or level was below him. He was more proud of his players accomplishments and growth outside of the playing fields. He had said that he honed their physical abilities but was more concerned with their character development. He didn't care if a team never won a game as long as they gave their best, respected themselves and their opponent, and acted with dignity and humility. He taught them all respect for others and that service and character was more important than any trophy.
He was preceded in death by his brothers, Edward, Arthur, James, Thomas, William and Robert and sisters, Florence Fahey, Janet Lizonitz, Catherine Checho and Winifred Ianuzzo.
Surviving are Joe's wife, the former Ann Humenansky Fahey
Son, Joseph Fahey and his wife, Monica, of Heathsville, VA
Son, Jeffrey Fahey of Duryea
Grandson, Matthew Fahey
Grandson, Ryan Fahey
Grandson, Christian Scott Fahey
Granddaughter, Margo Shea Fahey
Grandson, Shaun Patrick Fahey
Great granddaughter, Hailey Grace Fahey
Great grandson, Hayden Matthew Fahey
Sister, Ruth Rosser of Old Forge
Sister, Louise Amy Faulkner of Florida
Brother, Leroy Fahey and his wife, Ruth Ann, of Texas
Nieces and nephews
The family wishes to acknowledge and express their deepest gratitude to the following: Dr. Guy Fasciana for the outstanding care provided over Joe's lifetime and in acknowledging his wishes at the end, and the respect, dignity, and compassion you gave to Joe and his family. Compassionate Care Hospice for caring for Joe and supporting our family as well as helping Joe transition from life with dignity, particularly to Kris, Joanne and Marina and to Lori for being with us at the end. The staff and management of Riverside Health and Rehabilitation in Taylor. To Lou Sapolis for always lending a hand, keeping Joe active, and being his buddy and companion. And finally to JoAnn Serino and Michael Musso for being there whenever we needed them and for whatever reason ,for loving Joe, and for being our extended family before, throughout Joe's battle, and now beyond.
A Mass of Christian Burial will be held on Monday, June 17, 2019, at 10:00 am in Holy Rosary Church, 127 Stephenson Street, Duryea. Interment will be in St. John's Cemetery, Duryea. A viewing will be held on Sunday from 6:00 pm to 8:00 pm at the Bernard J. Piontek Funeral Home Inc., 204 Main Street, Duryea. Family and friends are asked to go directly to the church the morning of the funeral. In lieu of flowers, memorial contributions may be made to Compassionate Care Hospice, an Amedisys Company, 366 North Main Street, Taylor, PA 18517. To leave an online condolence for Joe's family, please visit the funeral home website, www.piontekfuneralhome.com.
PLEASE NOTE: YOUR ONLINE CONDOLENCE WILL NOT APPEAR UNDER THE GUESTBOOK ENTRIES UNTIL IT IS APPROVED BY THE FUNERAL HOME
Guestbook Entries
We are truly sorry for your loss. Mr. Fahey was a great man and made such a difference in the world for so many people. May God bless you during this difficult time. You are all in our thoughts and prayers.

Frank and Terri Chiumento

(7 months ago)
Mrs. Fahey, Joe, Jeff and Family. Please accept our condolences. Our thoughts and prayers are with you at this difficult time.

Mike and Mary Lou Minchak

(7 months ago)
Dear Ann, Please accept my sincerest condolences on the passing of Joe. I remember him as a great supporter of Duryea High School sport's teams . I am sure he will be greatly missed by you , family, and friends. Most Sincerely

Bernie Stiroh

(7 months ago)
Ann, so sorry for your loss.

Patrick Guerrise

(7 months ago)
Ann, Joe and Jeff ,Prayers to your family, Joe did so much for Duryea. May he rest in peace, Janice

Janice Gromelski Miller

(7 months ago)
UNCLE JOE, we are gonna miss ya, especially on our trips back home to PA, we will miss hanging out on your front porch, watching the parade go by. THANK YOU FOR being such a beautiful soul.... RIP

William and Lisa Fahey (El Paso, Texas)

(7 months ago)
I just heard the news. I am so very sorry. RIP. May Perpetual light shine upon him. Prayers to all of you.

Renée Mathur

(7 months ago)
Ann, my sincerest condolences to you and your family. Joe was a great person and a friend of our family for the longest time. He helped us in many ways. We send our prayer.

Paul Degillio

(7 months ago)
My deepest sympathy.

Fred Pierantoni III

(7 months ago)
Ann and family. Sorry for your loss. My thoughts and prayers are with you. My family also sends their sympathy.

Mary Ann Sapolis

(7 months ago)
Our sympathy to you Ann and your family …. Joe was one of a kind … a good man. May he rest in peace.

(7 months ago)
Please accept our deepest sympathy he was a great guy. Rich and Lorrie

Lorrie Slatky

(7 months ago)
Ann I was very sorry to hear about Joe. He was a good man. My prayers are with you & your family. God Bless You.

Carol Chromey Langan

(7 months ago)
So sorry to all of your for your loss. Sending prayers to all of you. Joe was a great guy, I hope Joe, Claire, and Munda are having a drink today and reminiscing. Rip

Justin Tonte

(7 months ago)
Ann, Jeff and Joe and Family. Not many men are like Mr. Fahey. Having known him since I am little boy! My mother always talked highly on him. He never rushed to get out of a conversation with you and He always cared for so much. His name is spoken of often around the church as one of the men who kept it going. Chairing Picnics and more. His involvement in sports(that I did not get enjoy) has left an impact that is far reaching! He is unique and I will his chats running into him on the street or at the store! May he Rest in God's Peace! Jef

Jef Bauman

(7 months ago)
Ann - Sorry to read of the loss of your husband. Please accept my most sincere condolences. Arnie Urban Northampton Pa

Arnie Urban

(7 months ago)
Sign the Guestbook