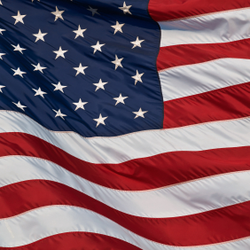 Mr. John Michael Vincavage Sr., 75, of Exeter, passed away Saturday, July 19, 2014, at the Department of Veterans Affairs Medical Center, Plains Township.
Born in Pittston, he was the son of the late Alexander and Helen Kolesar Vincavage. He was a graduate of Duryea High School. He served in the United States Army during the Korean War. Prior to his retirement, he was employed by the former Sullivan Trail Mfg. Co., West Pittston.
He was a member of St. Michael's Byzantine Catholic Church, Pittston.
He was a member of the Swoyersville American Legion Post 644. He was an avid hunter and fisherman who enjoy spending time at his cabin.
He was proceeded in death by his wife, the former Joan M. Antisavage, who passed away on June 13, 2006.
Surviving are:
Son, John Vincavage Jr. and his wife, Wendy, of Exeter
Son, Kevin Vincavage and his wife, Lita, of Richmond, Va.
Granddaughter, Tiffany
A grandson to be born in August
Brother, Bernard Vincavage of Harding
Nephews
Funeral will be held Tuesday, July 22, 2014, at 9:15 am from the Bernard J. Piontek Funeral Home Inc., 204 Main Street, Duryea with Mass of the Divine Liturgy at 10:00 am in St. Michael's Byzantine Catholic Church, Pittston celebrated by the Rev. Gary Messinger. Interment will be held in the Parish Cemetery, Pittston. Friends may call Monday from 6:00 pm to 8:00 pm at the funeral home. Parastas Services will be held Monday evening at 7:00 pm. To leave the family an online condolence or for further information, please visit our website: www.piontekfuneralhome.com.
Guestbook Entries
Be the first to add your comment.
Sign the Guestbook