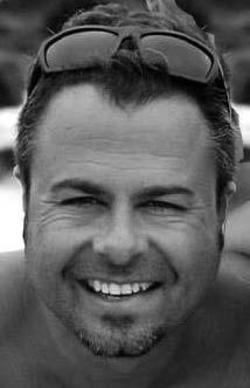 Jason Matthew De Biasi, 50, of Scranton, PA and Tampa, FL lost his lengthy battle with Alcohol Use Disorder, on July 11, 2022.
Jason (Jas to some, Stallion to some, and Shadow to others) was born on March 2, 1972, to Carmella De Biasi in Kingston, Pennsylvania.
He was a beloved graduate of Humpty Dumpty College in Pittston, State College High School in State College, PA, and an alum of Penn State University Main Campus.
He was a wonderful, hardworking, personable, good natured, and well-favored individual, who was kind to everyone he ever came in contact with.
He leaves a huge hole in the hearts of his family and friends who were always entertained by his sense of humor and practical jokes. His loved ones are devastated beyond words.
After making a move to the big city of Tampa with his mom, he graduated from the International Academy of Design and Technology where he earned his degree in IT Services, Graphic Design and Web Design.
His success continued as he shifted focus into the world of Information Technology taking him back to Northeastern Pennsylvania, where he worked as the Network Administrator and Webmaster for the City of Scranton in the mayor's office for 15 years.
If there was one strong suit that Jason had, it was his determination. No matter what the challenge or request, he gave his all to ensure he exceeded all expectations whether for himself or others.
He was beloved by everyone who ever met him. A great father and a best friend to many. No matter the circumstance, you would always leave him with a story of something funny or crazy that he did while you were with him.
Jason is finally at peace, joining his Grandparents, Carmen, and Idena DeBiasi. What a joyous reunion that must be!
Jason is survived by his daughter Isabella (Bella), his son Jason, his mother Carmella, his aunts, Jennie (Susie) and Darlene, his uncles, Louis (Marlene) and Dino (Michelle), and his cousins, Autum, Tori, and Nicolette…along with many nieces and nephews.
The family wishes to thank all the wonderful caregivers at CMC Scranton, Einstein Hospital Philadelphia, The Gift of Life Howie's House Philadelphia, and Hospice of the Sacred Heart Dunmore, for assisting us in every way on Jason's end of life journey.
A Mass of Christian Burial will be held on Tuesday, July 19, 2022, at 9:30 am in Holy Rosary Church, 127 Stephenson Street, Duryea with the Rev. Michael Bryant officiating. Family and friends are asked to go directly to the church the morning of the funeral. A viewing will be held on Monday, July 18, 2022, from 6:00 pm to 8:00 pm at the Bernard J. Piontek Funeral Home Inc., 204 Main Street, Duryea. To leave an online condolence for Jason's family, please visit the funeral home website, www.piontekfuneralhome.com. In the near future, there will be a family celebration of Jason's life in Sanibel, FL (his happy place). In lieu of flowers, Jason's family asks that donations be made in his honor to: The Gift of Life Howie's House, 401 Callowhill Street, Philadelphia, PA 19123 ("A home away from home" for transplant patients and their families) www.giftoflifehowieshouse.org or Hospice of the Sacred Heart, 100 William Street, Dunmore, PA 18512 (providing comfort, care, and hope) care@hospicesacredheart.org.
PLEASE NOTE: YOUR ONLINE CONDOLENCE WILL NOT APPEAR UNDER THE GUESTBOOK ENTRIES UNTIL IT IS APPROVED BY THE FUNERAL HOME
Guestbook Entries
My deepest condolences to Jason's family He was a kind and gentle soul.

Anna Mecca Finnerty

(2 months ago)
I'm so sorry…I'll never forget Jason's smile and laugh. Sending my love to all of you.

Sónia Lobo

(2 months ago)
Carmella, We're so sorry for the loss of your son Jason. Sending you Prayers, Love and Hugs to you and your family. God Bless.

Ann Lorraine and Ben Vishnisky

(2 months ago)
He would always make everyone smile around him always knew how to have a great time. He can now rest in peace.

Priscilla Herrera

(2 months ago)
He was really sum else we would always have a great time around him always making everyone around him smile. Always knew how to have a great time. He can now rest in peace.

Cilla Herrera

(2 months ago)
Carm Dawn and I are so very very sorry for your loss. So many thoughts and prayers for you all.

Christian Carbe

(2 months ago)
CARM, So sorry to hear of the passing of your son. May he Rest In Peace

Ron Opello

(2 months ago)
Carmella, Joe and I are very sorry for the loss of your son. may he R.I.P.

Elaine Blazosek

(2 months ago)
My deepest sympathy on the loss of your son. Prayers for strength, love and comfort in the weeks ahead. May he rest in peace always. Can't begin to imagine the pain. You are all.feeling. May God watch over you always

Maryann Dempski Tobin

(2 months ago)
Carmella I am so sorry for you loss. May God be with you and your family.

Judy Martinelli

(2 months ago)
My heart aches for the whole family. Jason was an amazing friend. Gone too soon, He had many amazing talents and no one ever made me laugh harder. I will forever cherrish our times together! We shared hundreds of out of this world musical moments which I'll never all forget. Rest In Peace my brother I will always love you and never forget you.

Tito Alonso

(2 months ago)
I am so sorry for your loss to the entire family, May he Rest In Peace !

Paul Jancouskas

(2 months ago)
Really sad news! Hugs to all his family!

Amy Jancouskas

(2 months ago)
My deepest condolences. He was an amazing graphics artist. He will be missed. Rest In Peace. Axel

Axel Von Greiff

(2 months ago)
Carmella, my heart breaks for you, Bella and Jason. I love you dearly and pray for peace to come.

Amanda Burleson (Alabama Family)

(2 months ago)
My deepest condolences to the family. Keeping you in my prayers.

Lynne Geiger

(2 months ago)
Jason was a great guy. He would always stop by in Human Resources for our candy. He loved when we had a birthday at City Hall and when we had our great parites in Hr ,

DEBORAH A TORBA

(2 months ago)
My heart aches for all of you. Gone too soon, his struggle is over..R.I.P.Jason.

Rugletic Mary

(2 months ago)
I have no words to describe how I'm feeling,I had no idea this was going and crushed beyond belief.

Brian Moletsky

(2 months ago)
My condolences to the family.

Michael Bordonaro

(2 months ago)
May Jason find peace- blessings to you all who had to say good bye too soon. You are held in prayer and love. Jennifer

Jennifer Joyce

(2 months ago)
My condolences to the family!

Darina Lazarova

(2 months ago)
My deepest sympathy to Carmella and all the members of the DeBiasi family. May Jason's memory be eternal.

Stephen Yokimishyn

(2 months ago)
May he rest in peace. Our thoughts and prayers are with you and your family

Abhishek Yadav

(2 months ago)
Sweet Bella ,Handsome Jason and dearest Carmella and all our DeBiasi friends our hearts are saddened by the loss of Jason Mathew… watching him grow whenever he was visiting Dena and Carmen and then meeting his children and being part of their faith journey will remain in my heart! He is at peace now no longer battling that terrible life destroying sickness…Tom and I are sending hugs and love to you all!!!

Judy Lambert

(2 months ago)
Carmella, So sorry to hear of the passing of your son Jason. Thinking of you and the family at this difficult time. Fondly, Margrit

Margrit Shoemaker

(2 months ago)
May he rest in peace. My thoughts and prayers to the family and friends.

Igor Danelisen

(2 months ago)
May he rest in peace, our hearts are with you and your family.

youssef soliman

(2 months ago)
Shadow was one of a kind. Sweet guy who always made me laugh. May he rest In peace with our lord.

Joan Diehl - Namiotka

(2 months ago)
So very sorry for your loss Thoughts and prayers to Family And Friends

Bernie and Herbie Hoover

(2 months ago)
So so Sorry Jason was a good guy !

Virginia Flynn

(2 months ago)
Carmella, Bella & Jason, We are so very sorry for the loss of your wonderful son & father. He was always such a fun loving guy to be around and always made us smile. We are keeping you all in our prayers for peace during this difficult time. Love you all. -Kate, Ram & the girls

Kate Sathappan

(2 months ago)
Biggest smile, bigger heart. I hope you have found peace. I'm so sad to even have to write this. My deepest sympathies to the De Biasi family. Especially, to my Carmella. So much love and light to you all.

Shelly Lemoncelli

(2 months ago)
Rest in PEACE Jason. And may Peace be granted to your entire family especially Bell and Jason. Aunt Di loves you all and prayers continue for your hearts healing.

Dianne Condran

(2 months ago)
Gone to soon. I will cherish the memories of you and your family! Thoughts and prayers.

David Guarilia

(2 months ago)
Your truly where an amazing friend and fun guy to be around you will be truly missed bro but never forgotten

Mike Theriault

(2 months ago)
You were always a wonderful , helpful friend even through your struggles . Rest now as you fought so hard through your short life . A beautiful smile I will always remember.

Linda Derenick

(2 months ago)
Sign the Guestbook