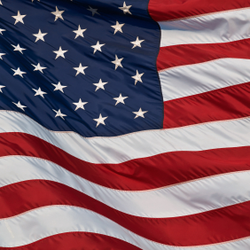 Mr. James J. Neil, 70 of Pittston passed away Wednesday at Geisinger South, Wilkes-Barre.
Born in Newark, New Jersey. He was the son of the late Bertha Neil. He was a graduate Irvington Voch. Tech, Irvington, New Jersey. He was formerly employed by Thea and Schon, Clifton, New Jersey. He was currently employed by Laz Parking, Wilkes - Barre.
He served in the United States Army during the Vietnam Era.
He resided in Pittston for the past seven years, prior to that he resided in Hillside, New Jersey.
He was a former member of the Knights of Columbus, Harrison, New Jersey for 30 years and Galloping Hill Cruisers, Union, New Jersey.
He and his wife the former Rita Brennan celebrated their 17th wedding anniversary this past September 23rd.

Also surviving are:
Son: Edward Neil and his wife Renee of Exeter
Daughter: Megan Neil and her boyfriend Mark Washington of Strafford, Va.
Grandchildren: Eddie Jr. and Cassie Lynn Neil
Mekko, Mia and Marissa Washington
Father and mother in law: Gerald and Rita Brennan of Brick, New Jersey

A viewing will be held Friday from 6:00 P.M. to 8:00 P.M. at the Bernard J. Piontek Funeral Home Inc. 204 Main Street Duryea. Funeral Services will be held Friday evening by Msgr. John Sempa, Pastor of Corpus Christi Parish, West Pittston. If desired, Memorial Contributions may be made to Hospice of the Sacred Heart, 600 Baltimore Drive, Wilkes - Barre.
Guestbook Entries
Be the first to add your comment.
Sign the Guestbook