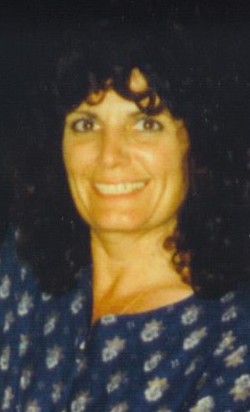 Mrs. Irene Szumski, 72, of Pittston, passed away Wednesday, March 16, 2022, at Geisinger Wyoming Valley Medical Center, Plains Township.
Born in West Pittston, she was the daughter of the late John and Nora McManus LaNunziata and was a graduate of St. John's High School, Pittston. Irene was a Tupperware Supervisor for 12 years, a Legal Secretary with Langan and Saporito, Pittston for 10 years, a Postal Carrier for the Wilkes-Barre Post Office for 21 years and also worked for Liberty Tax, Plains for 9 years.
Irene was a member of St. John the Evangelist Church, Pittston where she was involved in many church activities. She was a loving wife, mom, grandmother, sister, aunt and friend to many. She enjoyed water skiing, golfing, spending weekends at their property along the Susquehanna River in Wyalusing and was President of Four Seasons Golf Club, Exeter for 8 years.
In addition to her parents, she was preceded in death by her in laws, Joseph and Lillian Szumski, sister and brother in law, Louise and Patrick Burke, brother and sister in law, John and Regina LaNunziata, brother in law, Paul Appel and brother in law, Paul Urban.

Irene and her husband, Joseph, celebrated 54 years of wonderful marriage.
Surviving in addition to her husband are:
Son, Joseph Szumski and his wife, Amy, of Duryea
Son, Michael Szumski and his fiancee, Courtney Fedorchak of Pittston
Daughter in law, Stacey Romanczuk of Gouldsboro
Grandchildren:
Joseph, Michael, Patrick, Bella, Chloe, Everett and Tenley
Sister, Sylvia Appel of Pittston
Sister in law, Patricia Urban of Bridgewater, MA
Nieces and nephews
Great nieces and nephews
A Mass of Christian Burial will be held on Wednesday, March 23, 2022, at 9:30 am in St. John the Evangelist Church, 35 William Street, Pittston with the Rev. Joseph Elston officiating. Interment will be private at the convenience of the family. There will be no viewing. Arrangements are by the Bernard J. Piontek Funeral Home Inc., 204 Main Street, Duryea. To leave an online condolence for Irene's family, please visit the funeral home website, www.piontekfuneralhome.com.
PLEASE NOTE: YOUR ONLINE CONDOLENCE WILL NOT APPEAR UNDER THE GUESTBOOK ENTRIES UNTIL IT IS APPROVED BY THE FUNERAL HOME
Guestbook Entries
We are so very sorry to hear of Irene's passing . Will always remember her smiling face and her hugs at the Penguins games . Much love sent to you Joe and your family

Rob and Shirley Neyhard

(5 months ago)
Joe, I'm going to miss Irene so much. I always got a hug before and after every hockey game. It's not going to be the same without her. You guys were like family to me. Sending love to you and your family.

Jaina Neyhard

(5 months ago)
Joe I am so sorry to hear of the passing of Irene. Longtime friend. My heart is broken to hear this.

Cathy wasko

(5 months ago)
Joe, Games won't be the same without her and her hello hugs and kisses. She made hockey games fun and enjoyable. She was always that ray of sunshine we all need in our lives. Please don't ever hesitate to reach out if you need anything.

Alex Gorgol

(5 months ago)
Joe, We can't tell you how sorry we are to hear about Irene. The Pens games aren't going to be the same without her smiling face and her hello hugs. You have become family to us over the years and she will be so missed. Please take care and if you need anything, call. Much love to you and your family.

Anne and Bernie Flasser

(5 months ago)
Joe , Very sorry for your loss . My deepest sympathy to you and all the members of your family .

Joe & Liz Zbylicki

(5 months ago)
We can't begin to imagine your pain but want you to know our thoughts and prayers are with you. Irene will be greatly missed, her smile, her laughter and her caring. She was a very special person. She will live in our hearts, she isn't apart from us but a part of us.

Your loving Irish family

(5 months ago)
Mr. Szumski, Joe, Mike very sorry for your loss. Our deepest sympathy to you and your family.

Baloga Family

(5 months ago)
So sorry to hear about your wife Joe, my old friend, keep the faith and prayers for your wife. GOD Bless

David Bartuska

(5 months ago)
My condolences to to Joe and family. God has recalled another angel. May she rest in peace.

Chris Hudson.

(5 months ago)
I've only known Irene a short timer playing golf with her. She was a wonderful person very caring. It was my pleasure getting to know her. Rest In Peace.

Jackie Emmett

(5 months ago)
Mike . Your Mom was a sweet person, our condolences to you and your family.

Lisowski Family Old Forge

(5 months ago)
I'm so very sorry to read of Irene's passing. She was my postal carrier in Wilkes-Barre for many years until she was transferred. We always had a nice conversation and exchanged Christmas cards each year. She was a lovely lady. RIP Irene.

(5 months ago)
Joe I'm so very sorry for your loss. My deepest Sympathy to you and your family. God Bless you all at this very difficult time.

Donna Mesko Marcellini

(5 months ago)
So deeply sorry for you loss. May the Lord hold her close to him as He walks with you and your family through this difficult time.

Jerry, Lisa and Lizzy Phillips

(5 months ago)
Dear Joe and family, so very sorry for your loss. May Irene rest in peace. Prayers and condolences.

Lynn Girman

(5 months ago)
I am so sorry, Joe. Irene was an absolutely marvelous woman of faith. She was faithful to daily Mass and was full of joy and love. She is now with the Lord she loved so very much. May the Lord give you strength.

Msgr John Bendik

(5 months ago)
Sign the Guestbook