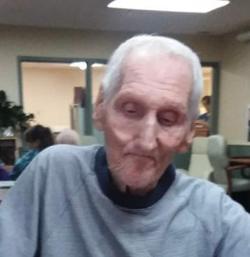 Mr. Henry (Sonny) Pesotine, formerly of Duryea, a guest at Riverside Healthcare and Nursing Center, Taylor passed away Monday, October 18, 2021.
Born in Pittston, he was the son of the late Henry and Josephine Kosher Pesotine.
He was preceded in death by two brothers, Sidney and Leroy Pesotine.
Surviving are:
Brother, Alan Pesotine and his wife, Marilyn, of Duryea
Sister, Joan Doran and her husband, Henry, of Duryea
Nieces and nephews
Private funeral services and interment will be held at the convenience of the family in Marcy Cemetery, Duryea. Arrangements are by the Bernard J. Piontek Funeral Home Inc., 204 Main Street, Duryea. To leave the family an online condolence, please visit the funeral home website, www.piontekfuneralhome.com.
PLEASE NOTE: YOUR ONLINE CONDOLENCE WILL NOT APPEAR UNDER THE GUESTBOOK ENTRIES UNTIL IT IS APPROVED BY THE FUNERAL HOME
Guestbook Entries
Very sorry to the family for your loss. As a child growing up near the baseball field Sonny would always stop to say hello while on his many walks. May he continue to enjoy those walks in heaven.

Nick Radle

(3 months ago)
Alan, Our families deepest condolences to you and your family. God Bless!

Joe Granko and Family

(3 months ago)
Sonny was a tremendous part of us younger kids growing up in Duryea with his friendship and always with a hello and a smile, he was special to alot of us and will truly be missed! God Speed Sonny

John Witkowski

(3 months ago)
Sorry for your loss.

Robert Szewczyk

(3 months ago)
I am sorry to hear of Sonny's passing. He was good soul who brought smiles to many people. God bless you, Sonny!

Jackie (Borthwick) Galvin

(3 months ago)
Sorry for your loss.

Mary Ann Resavy Sapolis

(3 months ago)
We are very sorry for your loss.

Kim & Steve Matys

(3 months ago)
Sorry for your loss.R.I.P. Sonny

Carla Moran

(3 months ago)
Sorry for your loss Alan and Marilyn

David Bartuska

(3 months ago)
R.I.P., Sonny. I really appreciated and understood you. You inspired me. Most may not understand unless you have a compassionate heart.

Dr. Bill Chromey

(3 months ago)
May Our Lord welcome you with open arms..

Mark Rostkowski

(3 months ago)
Sonny was a legend in Duryea and will always be remembered Rest In Peace Sonny

Robert G Webb

(3 months ago)
Very sorry for your loss. i always remememer him stopping by the shop and saying hello. He will be missed.

John Anderika

(3 months ago)
Sign the Guestbook