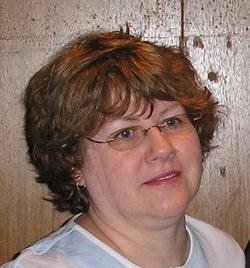 Ms. Elizabeth A. (Betsy) Clark, 68, of Pittston passed away peacefully after a lengthy illness at the home of her sister, Patricia Clark-Varga in Akron, Ohio on Tuesday, September 15, 2020.  
Ms. Clark was born in Pittston on August, 16, 1952. She was the daughter of the late Thomas and Sophia Rostkowski Clark.  Betsy graduated from Holy Rosary Parochial School in 1966 and from Pittston Area High School in 1970. In 1974 she graduated from Misericordia University with a Bachelor of Science degree in Biology. In 1987 Betsy received her nursing degree from Geisinger Wyoming Valley School of Nursing and became licensed as a registered nurse.
After college, Betsy worked for Komensky's Market in Duryea and was a volunteer member of the Germania Hose Company. From 1976 to 1984, she volunteered as a certified EMT for the Duryea Ambulance Association. From 1984 to 2010, Betsy was a certified paramedic for the North Region Paramedics Unit Medic 303 in Pittston. As one of the founding members of Medic 303, and one of the first female paramedics, Betsy put forth her very best to care for her patients.
Prior to retiring in 2015, Betsy was employed by Geisinger-Community Medical Center in Scranton as a staff nurse, first in the emergency room and then in intensive care.
She was a member of St. John the Evangelist Roman Catholic Church in Pittston.
Betsy is survived by her sister, Patricia Clark-Varga and husband, Ted Varga of Akron, Ohio along with her nephew and godson, David Varga and wife, Rebecca, together with their children, Maria, Theresa, Judd, Justin and Colette of Euclid, Ohio.
A viewing will be on Thursday, September 24, 2020 from 5:30 pm to 7:30 pm at the Bernard J. Piontek Funeral Home Inc., 204 Main Street, Duryea. A Mass of Christian Burial will be celebrated at 9:30 am on Friday, September 25, 2020 in St. John the Evangelist Church, 35 William Street, Pittston, with the Rev. Joseph Elston officiating.  Family and friends are asked to go directly to the church the morning of the funeral. Interment will be private at the convenience of the family in Holy Rosary Cemetery, Duryea. To leave an online condolence for Betsy's family, please visit the funeral home website, www.piontekfuneralhome.com.
PLEASE NOTE: YOUR ONLINE CONDOLENCE WILL NOT APPEAR UNDER THE GUESTBOOK ENTRIES UNTIL IT IS APPROVED BY THE FUNERAL HOME
Guestbook Entries
So sorry to hear of Betsy's passing. I knew Betsy years ago 1986, when She and I were a member of the P.V.A.A., Plains, she taught me the best first aid I can offer a patient, was to simply talk words of comfort, while holding their hand. The world has lost a great caregiver. I am thankful I got to meet her. Prayers to her family.

Kelli McCormick

(23 days ago)
So sorry to learn of Betsy's passing and my thoughts and prayers are with her family. Betsy was a kind, caring and gentle person. May she rest in peace.

Diane Orlowski

(26 days ago)
Betsy was a classmate all thru school, holy rosary and P.A. I also had the opportunity to work with her thru her paramedic tour. She was a great person with a big heart. She loved always helping others. May you rest in peace my friend. Prayers for her and her family.

John Mlaker

(27 days ago)
Although Betsy was a cousin, I did not know her very well, perhaps I should have. Condolences to Patsy and family

BOB SMITH

(28 days ago)
Rest In Peace sweet Betsy

Gina Smith

(28 days ago)
Pat, so sorry to learn of Betsy' passing. I am still at the same address, please send me yours. You have my deepest sympathies.

Ann Y. Bohan

(29 days ago)
She was always a joy to be around. She had an infectious smile.

Alex Coleman

(29 days ago)
Classmates since kindergarten-fellow employee at CMC and then GCMC-Rest in peace Betsy

Linda Golden Cohen

(29 days ago)
sorry to hear , rip Betsy //

Joe Bonomo

(30 days ago)
Betsy was a sweet, kind classmate. Quiet and very intelligent. So sorry about her passing. I will keep your family in my prayers.

Chris Miele Baron

(30 days ago)
I shared many classes with Betsy and remember her fondly. She dedicated her life to helping those in need. Rest in peace Betsy! God bless your family!

Jim Babkowski

(30 days ago)
Betsy was a HS classmate and although I haven't seen her in years, I remember her as being so sweet and kind. May memories of Betsy bring all of us but especially her family some comfort.

Terri Akers Griguts

(30 days ago)
Betsy was in many of my classes in high school. She was a kind, generous person. I will remember her and her family in my prayers.

Debbie Bowalick

(30 days ago)
Betsy was a great person & classmate...She & her family will be remembered in my prayers & thoughts...May she rest in peace...

Rita Gerosky Skechus

(30 days ago)
I was privileged to work with Betsy in the Emergency Department for several years. She was a great person and wonderful nurse. So sorry for your loss

Debbie Clark

(30 days ago)
Rest in Peace Betsy. I send condolences to your family. Thank you for your many years of service in the medical field.

Kenneth Matthews

(30 days ago)
Sign the Guestbook