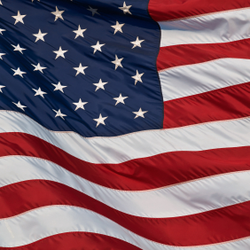 Mr. Edward W. Nowakowski, 74, of Duryea, passed away Monday, December 26, 2016, at River Street Manor, Wilkes Barre.
He was born in Swoyersville, son of the late Stanley and Josephine Lewandowski Nowakowski. He was a graduate of Pittston High School. He served in the United States Army during the Vietnam Era. Prior to his retirement, he was employed by Tobyhanna Army Depot.
He was preceded in death by his brothers, Joe, Matthew and Stanley and sisters, Anna Steponaitis, Theresa Moskaitis, Josephine Nowakowski, Lucille Davis and Margaret Nowakowski.
Surviving are:
Son, Robert Nowakowski of White Haven
Brother, George (Nipper) Nowakowski and his wife, Judy, of Duryea
Nieces and nephews
Great nieces and great nephews
A viewing will be held on Friday, December 30, 2016, from 6:00 pm to 8:00 pm at the Bernard J. Piontek Funeral Home Inc., 204 Main Street, Duryea. A Blessing Service will be held on Friday evening at 7:30 pm by Deacon Andre Kabacinski. Interment will be in Holy Rosary Cemetery, Duryea. To leave the family an online condolence, you can visit the funeral homes website, www.piontekfuneralhome.com. In lieu of flowers, memorial contributions may be made to the SPCA of Luzerne County, 524 East Main Street, Wilkes Barre, PA 18702
PLEASE NOTE: YOUR ONLINE CONDOLENCE WILL NOT APPEAR UNDER THE GUESTBOOK ENTRIES UNTIL IT IS APPROVED BY THE FUNERAL HOME
Guestbook Entries
To Ed's Family: While most of Ed's friends remember Ed from old school days and his employment with Tobyhanna, my wife and I humbly remember Ed from the time we spent together at White haven Center where his son and our daughter have been long time residents. We missed those early days in Ed's life; but we got to appreciate him and respect him over the past twenty years when visiting our children brought our lives together to include many discussions with his sister, Margaret. As a father, Ed was dedicated to his son, Bobby, who he and Margaret would take for weekly rides, mainly on a Sunday, and a meal to wherever that may be. Whenever our Relatives & Friends held a meeting or White Haven Center held a family affair, Ed and Margaret would be there. His generosity was above the norm as he wouldn't hesitate to give more of himself than what he expected in return. Sadly, one could see how the decline of his health had affected him emotionally; but we could see how the love for his son remained in his heart and the desire to keep on going beyond life's tribulations continued to be strong in his fortitude. With love in our hearts, we will think of Ed and Margaret and Bobby till we are no more. Ed will also be overly missed by the many friends, residents, and staff that he had encountered over the years at White Haven Center. Tom & Marge Kashatus (570) 736-6981

Tom & Marge Kashatus ((570) 736-6981

(over 3 years ago)
I am so Sorry I Could Not Be There But I No Longer Drive And Am Very Sorry I could Not Find A Ride To See Ed and Pay My Condolences. He Was A TRUE TREASURE To Work With At Tobyhanna, The World Lost A Real TREASURE .

Martin Simko

(over 3 years ago)
So sorry to get the news of Ed's passing. I worked with him for many years at Tobyhanna in the radio shop. He was a great guy and always ready to make your day with a joke or some kind of prank. Rest in peace "slippery"

Mike Gresh

(over 3 years ago)
So glad I got know Eddie and work with him. He was a wonderful man. Glad I got to say good bye on Christmas with Mike Serino.

Rose Gesell

(over 3 years ago)
I was saddened to learn of Eddie's passing. He was a true friend from our days at Fort Pittston Elementary and Pittston High School as well as a stellar guard during our four years of PHS football. We lost contact for a few years but I had a wonderful visit with him during a PHS Class of 1960 picnic in 2011. I have nothing but good thoughts and fond memories of Ed. May he rest in peace.

Earl Bechtold

(over 3 years ago)
So very sorry to hear of Eddy passing on. He was a true friend and comrade in arms. He is the very one responsible for my seeking employment at Tobyhanna Army Depot that resulted in my forty five year career there. Again so sorry.

Anthony J & Rose Maszeroski

(over 3 years ago)
Nipper... So sorry to hear of Ed's passing. George Cimmer

george cimakasky

(over 3 years ago)
Sign the Guestbook