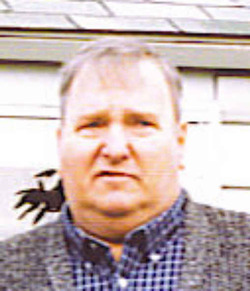 Mr. Edmund J. Viadock, 69, formerly of Pittston and Duryea, passed away Monday, January 27, 2014 at the Meadows, Dallas.
Born in Duryea, he was the son of the late John and Anna Succolosky Viadock. He attended Duryea High School.  He served in the United States Army. He was formerly employed by Pagnotti Coal Company, Pittston and later was a self employed contractor.
He was a member of Nativity of Our Lord Parish, Duryea.
He was a loving husband, father and grandfather.
He enjoyed fishing with his sons. He was an avid collector of short wave radios and was heavily into metal working. He was a lifetime member of Excelsior Hose Company #2 Duryea.
He was proceeded in death by his sisters, Dolores and Elaine.

 
Surviving are his wife the former Beverly Azaravich of Wilkes Barre
Son, Shawn Viadock and his wife, Jennifer, of Duryea
Son, Scott Viadock and his wife, Terri, of Harding
Grandchildren, Alexis, Christopher and Lucas Viadock
Sister, Leona Viadock of Scranton
Nieces and Nephews
Funeral services will be held Thursday, January 30, 2014 at 12:00 PM at the chapel in St. Mary's Cemetery, Hanover Township with the Rev. Andrew Sinnott officiating. Interment will be in St. Mary's Cemetery, Hanover Township. Friends may call Wednesday from 6:00 PM to 8:00 PM at the Bernard J. Piontek Funeral Home Inc., 204 Main Street, Duryea. In lieu of flowers, the family requests memorial contributions may be made to the SPCA of Luzerne County, 524 East Main Street, Wilkes Barre, Pa. 18702. To leave the family an online condolence, please visit our website, www.piontekfuneralhome.com.
Guestbook Entries
Shawn,Scott I'm so sorry for your loss! Our prayers are with you and your family.

Rob Bartolomei

(over 8 years ago)
Shawn and Scott My condolences to your family. Always remember your Dad as a great friend. Always willing to help out anyway he can. Your family is in our prayers.

Ron Dolman

(over 8 years ago)
Ed was a very nice person whom we had the pleasure of speaking with on many occasions when he was on the second floor @ The Meadows. Our heartfelt sympathy to your family at this difficult time.

Debbie and Michael Balash

(over 8 years ago)
Shawn and Scott, My condolences and prayers go out to you, your family, and your Mom. Your Father was and will always be remembered as an all around great guy and to this day it still comes up in conversation our trip we all took to Big Diamond. He will surely be missed.

Michael J. Romanczuk

(over 8 years ago)
Scott and family, so sorry for your loss. Our prayers are with him and your families.

Charlie Dancheck

(over 8 years ago)
Sign the Guestbook