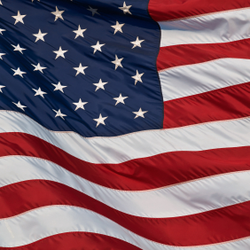 Mr. Donald Frederickson, 72, a resident of Moosic, passed away Monday evening February 25, 2013 after a two year courageous battle with multiple myeloma and lymphoma. His beloved, devoted and caring wife is Regina (Jean) Felter Frederickson. They would have celebrated their 50th wedding anniversary on May 18, 2013.
Don was the son of the late Herbert and Dora Radle Frederickson. Don attended Moosic High School and was as Army veteran. Don worked for Dupont DeNemours Powder Mill, later purchased by Goex Powder Mill, in Moosic for over 30 years. He was last employed by Lackawanna County for over 12 years until his illness.
He was an avid hunter and fisherman He loved the outdoors. Don was a die hard Eagles and Phillies fan. Don was a do it yourself guy, he could fix anything. He was very talented and well liked by his many friends and co workers.
Don was a very caring and compassionate man. He enjoyed taking his daughter where ever she wanted to go. He had the patience of a saint with her. She affectionately called him "Pa". He will be sorely missed by all of his family.
He was proceeded in death by a sister, Lois Lisk and two brothers, Alfred and Henry Frederickson..
He is also survived by his treasured daughter Regina Ann (Jeanie) at home and his son Donald Jr., a prominent Moosic Attorney and Lackawanna County Solicitor.
Sister: Agnes Burge and her husband, James, of Florida
Sister: Dorothy Woodward and her husband, Charles, of New York
Brother: William (Bill) Frederickson of Moosic
Brother: Richard Frederickson and his wife, Paulette, of Scranton
The family would like to thank Don's brother, Bill, and brother in law, Joe Felter, for all their help during Don's illness. We couldn't have done it without these two devoted people.
As per Don's request, there will be no public viewing. Interment will be private at the family's request in Holy Cross Cemetery, Old Forge. If desired, memorial contributions may be made to the Moosic Lions Club, 435 Main Street, Moosic, Pa, 18507. Funeral arrangements are by the Bernard J. Piontek Funeral Home Inc. 204 Main Street, Duryea. To leave the family an online condolence or for further information, please visit www.piontekfuneralhome.com.
Guestbook Entries
So very sorry to hear about Don.My thoughts and prayers are with all of you.

Colleen Fredrickson

(over 7 years ago)
Our deepest sympathy on your loss, our thoughts and prayers are with your family.

Mike and Patti Micciche

(over 7 years ago)
SO SORRY FOR YOUR LOSS .HE WAS TRULY A GREAT PERSON!!!

RANDY &BARB SHRADER

(over 7 years ago)
Don sorry for your families loss.

Kevin Jennings

(over 7 years ago)
MAY THE LOVE OF gOD SURROUND YOU DURING THIIS TIME OF SORROW YOU'RE IN OUR THOUGHTS AND PRAYERS ALWAYS LOVE PAULETTE AND RICHARD

paulette and richard

(over 7 years ago)
May god comfort you and your family. Prayers and our thoughts are with you always.

Anthony and Lori Naugle-Norris

(over 7 years ago)
Jean,Don & Jeanie, Our Deepest Sympathy and prayers are with you.

Ray and Mary Alice Labosky

(over 7 years ago)
Dear Don we are so sorry to her about your dad.Our prayers are with you and your family

Joe and Phyllis falkowski

(over 7 years ago)
Jean, Our thoughts and prayers go out to you and your family.

Marilou and Jerry Grant

(over 7 years ago)
Don & Family, I am thinking of you with deepest sympathy in the loss of your dad. Your father was a very kind person to me in the years that I knew him when he worked for the County. May he rest in peace. Sincerely, Marion Medalis

Marion Medalis

(over 7 years ago)
Sign the Guestbook