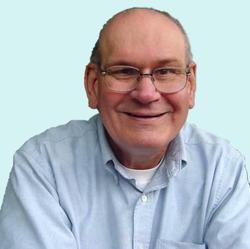 Mr. Daniel J. Maszeroski, 83, of West Pittston, passed away Saturday, June 20, 2020, at Kingston Health Care, Kingston.
Born in Duryea, he was the son of the late Daniel and Stella Murawski Maszeroski and was a graduate of Duryea High School, Class of 1955. Prior to his retirement, Dan was employed by the former RCA in the Keystone Industrial Park, Dunmore. Dan enjoyed listening to country music, especially Johnny Cash, fishing and watching Penn State football.
He was preceded in death by his son in law, Jerry Tang and brother, Frank Maszeroski.
Surviving are his wife, the former Helene Dobranski
Son, Daniel Mason and his wife, Elaine, of Norfolk, MA
Daughter, Joyce Tang of San Francisco, CA
Daughter, Carol Maszeroski of Waltham, MA
Granddaughter, Samantha Mason
Grandson, Andrew Mason
Grandson, Brian Mason
Grandson, Jonah Tang
Grandson, Ian Tang
Sister, Marilyn Mlodzienski and her husband, David, of Duryea
Many nieces and nephews and grand nieces and grand nephews
His family would like to thank the nurses and staff at Wyoming Manor and Wilkes Barre General Hospital for their tireless efforts taking care of Dan while they were entrusted with his care.
A Mass of Christian Burial will be held on Friday, June 26, 2020, at 9:30 am in Holy Rosary Church, 127 Stephenson Street, Duryea. Interment will be in Holy Rosary Cemetery, Duryea. There will be no public viewing. Arrangements are by the Bernard J. Piontek Funeral Home Inc., 204 Main Street, Duryea. To leave an online condolence for Dan's family, please visit the funeral home website, www.piontekfuneral.com.  In lieu of flowers, memorial contributions may be made to the American Heart Association at www.heart.org or 1-800-242-8721.
PLEASE NOTE: YOUR ONLINE CONDOLENCE WILL NOT APPEAR UNDER THE GUESTBOOK ENTRIES UNTIL IT IS APPROVED BY THE FUNERAL HOME
Guestbook Entries
Dear Mrs. Mazeroski, Daniel, and family, My sincerest sympathy on the passing of your husband and father. I always enjoyed talking with him. He was so very proud of his family. May his soul rest in everlasting peace.

Paul Kamor

(17 days ago)
Very sorry to read about Dan's passing.He was a nice man.

James & Patricia Evans

(18 days ago)
Your Dad was a great guy. Enjoyed years of friendship working with him at RCA. Other times we would meet socially and he would talk about children And grandchildren with great pride. He was a good soul. So sorry for your loss.

Jean Manganiello & Richard Olechna

(18 days ago)
Jim &I were very sorry to read about Dan's passing .He was a very nice man .He was favorite person to my mom [ Stella] when she was living.Our condolences to you entire family

Daniel Maszeroski

(18 days ago)
So sorry to hear of Dan's passing, I worked the night shift with Danny for many years at RCA. He was such a great guy. He will be missed...

Jack Judge

(19 days ago)
Carol and family - I am so sorry for your loss. I will keep you and your family in my thoughts and prayers.

Jodi Guancione

(19 days ago)
My prayers to the Maszeroski family.

Jocelyn Mortero

(19 days ago)
Sorry to hear of Danny's passing. Great guy, he will be missed

Paul & Barb Weinschenk

(19 days ago)
Think of you and your family. My thoughts and prayers are with you.

Nancy Donovan

(19 days ago)
We are terribly sorry for your loss. Our condolences to your family. May he rest in peace.

Tom and Lee Wardan

(19 days ago)
Sending prayers and sympathy for your loss

Sherri Schwaninger

(19 days ago)
Rest in peace Dan one of nicest men we have the pleasure of knowing .God bless.

Mike and Lisa Thompson

(20 days ago)
Marilyn ~ I am so sorry for your loss. I spent a lot of time at your house growing up & have fond memories of both Danny & Frankie. You had such great big brothers and I hope they are together again in the arms of our Heavenly Father.

Kathy Collier Brady

(20 days ago)
I am so sorry for your loss, prayers for you & your family.

Carol Haas

(20 days ago)
So sorry to hear of Dan's passing. Condolences to Dan's family . He was a very kind and gentle man. Will be missed.

Janice nowakowski

(20 days ago)
So sorry to hear of Dan's passing .We grew up in adjacent homes on North River Street but being eight years my senior I didn't see him a lot except in passing. Again our heartfelt condolences.

Anthony & Rose Maszeroski

(20 days ago)
Sign the Guestbook