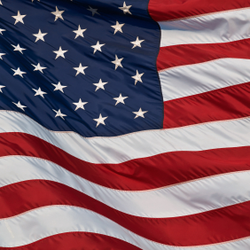 Mr. Charles E. Lavallee, 63, of Pittston, passed away Tuesday, December 23, 2014, at Wilkes-Barre General Hospital, Wilkes-Barre.
Born in Woonsocket, Rhode Island, he was the son of the late Francis and Sarah Hargreaves Lavallee. He served in the United States Army. He was currently employed by Burgit's City Taxi, Wilkes-Barre.
He enjoyed spending time outdoors fishing and hunting.
He was proceeded in death by his brother, Bob Lavallee, several other brothers and sisters, nieces and nephews.
He will be sadly missed by his dog, Cash.
Surviving are:
Companion, Janet M. Kopcho of Pittston
Daughter, Char-Lee Lavallee of Greenville, North Carolina
Grandchildren:
Karma Gambardella, Kiari Drazen and Xzandria Carr
Stepson, Jason Valente
Stepson, David Valente
Stepdaughter, Kelly Reed
Several brothers and sisters
Nephew, Tom Booth
Nephew, Billy Booth
Niece, Dawn Elko, and her daughter Erika
Niece, Gayle Perschau
Nephew, Paul Fox, and his wife Sherry
His boss, Robbie
His co-workers, Lucy, Larry and Marvin
Funeral services were private and held at the convenience of the family. Arrangements are by the Bernard J. Piontek Funeral Home Inc., 204 Main Street, Duryea. To leave the family an online condolence, please visit the funeral home website: www.piontekfuneralhome.com.
Guestbook Entries
I love you uncle Charlie and am so happy I stopped to see you when I did I just wish we had more time you were a good uncle to me and some would say you spoiled me when I was younger,maybe you did and I thank you for it I will fondly remember you .Love and miss you tell mom and Bob I miss them too..

gayle perschau

(over 7 years ago)
Sign the Guestbook