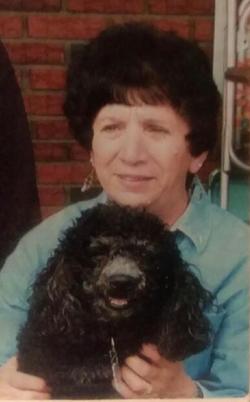 Mrs. Cecelia Koytek, 86, of Taylor, passed away Sunday, April 10, 2022, at her home.
Born in Scranton, she was the daughter of the late Salvatore and Mary Parlapiano Cutri and was a graduate of Scranton High School. Prior to her retirement, she was employed by Scranton Laundry.
She was a member of Nativity of Our Lord Parish, Duryea.
She was preceded in death by her husband, John Koytek Sr., who passed away on April 22, 2016 and several brothers and sisters.
Surviving are:
Son, John Koytek Jr. at home
Nieces and nephews
A Blessing Service will be held on Thursday, April 14, 2022 at 10:00 am by Rev. Michael Bryant at the Bernard J. Piontek Funeral Home Inc., 204 Main Street, Duryea. Interment will be in Holy Rosary Cemetery, Duryea. A viewing will be held on Thursday morning from 9:00 am to 10:00 am at the funeral home. To leave an online condolence for Cecelia's family, please visit the funeral home website, www.piontekfuneralhome.com.
PLEASE NOTE: YOUR ONLINE CONDOLENCE WILL NOT APPEAR UNDER THE GUESTBOOK ENTRIES UNTIL IT IS APPROVED BY THE FUNERAL HOME

Guestbook Entries
Johnny, So sorry to hear about your Mom. I remember the good times we had at the parish picnics. She was the best baker. Ceil always had a smile on her face. Her laugh was infectious. I remember her riding around in the car with your Dad and Lady. I will miss her. My prayers are with you and your family at this difficult time. May she arrest in Peace. God Bless.

Valerie Olszewski

(4 months ago)
Ceil was a beautiful woman inside and out. Best baker we ever knew. The most delicious sugar cookies ever. We sure did have a few good laughs. Thank you. Going to miss you .

Steve and Donna Koytek

(4 months ago)
Very sad to lose Aunt Ceil. I have fond memories of Sunday family gatherings, delicious meals you made for us, and when you took me shopping downtown when I was young. I'll miss your smile and laughter. May you find peace and happiness. What a beautiful reunion it will be to once again be with those who have gone before you. Johnny, May the happy memories you have provide some comfort.

Mary and Michael Della Mora

(4 months ago)
Sadden to hear the news of Aunt Ceils passing. I will always remember your beautiful smile, laugh and delicious cookies! Rest in peace.

Jill & Steve Brisbey

(4 months ago)
Wishing you a safe journey home to Your new home in Heaven. May You rest in Peace You are truly missed.

Pastor David and Kim Gifford

(4 months ago)
We extend our condolences to John Jr. We remember Aunt Ceil for her generous hospitality during our visits, the volunteer work to her parish and her infectious laugh. Rest In Peace dear Aunt.

Gary Werchak & David Furlano

(4 months ago)
Sign the Guestbook