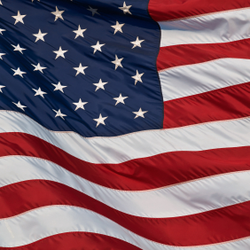 Mr. Bernard A. Vincavage, 77, of Harding passed away Sunday, February 10, 2019, at Manor Care, Kingston.
Born in Duryea, he was the son of the late Alexander and Helen Kolesar Vincavage. He was a graduate of Duryea High School and served in the National Guard. Prior to his retirement, Bernard was employed by Pagnotti's, West Pittston.
He was a member of St. Michael's Byzantine Catholic Church, Pittston. He was an avid hunter and fisherman.
Bernard was preceded in death by his wife, the former Mary Ann Sieminski, who passed away on December 6, 1996 and his brother, John.

Surviving are:
Son, Bernard Vincavage and his wife, Lisa, of Dallas
Son, Stephen Vincavage of Harding
Son, Brian Vincavage and his wife, Jamie, of Harding
Son, Eugene Vincavage of Harding
Nine grandchildren
His faithful and loving companion, Lassie
Nieces and nephews
A funeral will be held on Friday, February 15, 2019, at 9:30 am from the Bernard J. Piontek Funeral Home Inc., 204 Main Street, Duryea with Mass of the Divine Liturgy at 10:00 am in St. Michael's Byzantine Catholic Church, 205 North Main Street, Pittston. Interment will be in Mt. Olivet Cemetery, Carverton. A viewing will be held on Thursday from 6:00 pm to 8:00 pm at the funeral home.  Parastas Services will be held Thursday evening at 7:30 pm. To leave an online condolence for Bernard's family, please visit the funeral home website, www.piontekfuneralhome.com.
PLEASE NOTE: YOUR ONLINE CONDOLENCE WILL NOT APPEAR UNDER THE GUESTBOOK ENTRIES UNTIL IT IS APPROVED BY THE FUNERAL HOME
Guestbook Entries
I'm so sorry for your loss. I always enjoyed talking with your dad at the diner . May he Rest In Peace

Paul Kondratick

(over 3 years ago)
We are so sorry to hear of your loss. He was a very nice man & a good neighbor. Our hopes and prayers our with your family during this hard time. God Bless!

Jim and Trish & Sean Romanowski

(over 3 years ago)
I'm so sorry for your loss my thoughts and prayers are with you and the family

Veronica bolsar

(over 3 years ago)
Pop Pop. Now you're with Grandma eating some pizza and listening to Jack to King on repeat. Thank you for a wonderful life as best you could.

Bernard Charles Vinacavge Junior

(over 3 years ago)
My condolences to you Gene and your entire family.

Kevin J. O'Brien Sr

(over 3 years ago)
so sad sorry

JOE AND DELORES ROMAnowski

(over 3 years ago)
My Condolences to You and Bernie, and the rest of his family.

Will Osborne

(over 3 years ago)
I am so very sorry. He was such a noce man.

(over 3 years ago)
So sorry for your loss, he will be sadly missed, he was a very unique man

Kimberly Peck

(over 3 years ago)
So very sorry for your loss. Your dad was a great guy.

Deb and Joe Sieminski

(over 3 years ago)
Mr vincavage was a friend to all who knew him. God bless you my friend and rest in peace. You will be missed by all who knew you. It will be hard for your family to go on without you but they will, and we will all see you again one day

Bill stout

(over 3 years ago)
Sign the Guestbook